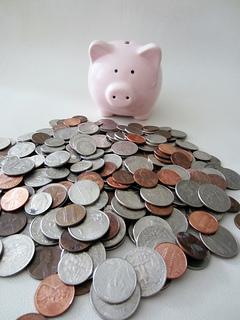 Now is a good time for investing in real estate, at home or abroad. In a recent Wall Street Journal article entitled "The Case for Real Estate in a Portfolio," Jane Hodges details current yields from real estate investment
Such funds trumped all other categories of stock funds over the three years through June, returning an average 31.4% annually, including 14.2% so far this year, according to Morningstar Inc. Global real estate also has fared well, if less spectacularly, with a three-year average of 16%.
Although global real estate funds are doing well, "funds focused on U.S. real-estate securities have performed exceedingly well." Although funds are indexed and show have a daily running "score", funds are not the only option for real estate investors and often are not the best choice.
What does this mean for real estate investors? Basically, despite a slow economic recovery, real estate offers a safe investment option, especially as renting is becoming far more common than home ownership. In fact, some would argue that a recession is an especially good time for real estate investors. Why? According to Hodges, "Those who favor real estate for diversification cite its reputation for being countercyclical, meaning it tends to move in the opposite direction of other stock sectors."
Real estate investment is more dependable than the market at large when the economy is on shaky ground, especially over the long term. Investing in single-family, deeded real estate also offers an opportunity to be in a "hard asset" and not simply hold a position in a fund that has many assets. This hard asset gives an investor the opportunity to not only earn a return on their investment, but also have an appreciating asset that can continue to perform over time and raise the rate of return to returns that are not possible in a large fund.
In the article, one wealth manager recommends the following diversification strategy: "a typical investor with a 60%-40% mix of stocks and bonds might be wise to move to a mix of 60% equities, 5% to 10% real estate, and 30% to 35% bonds."
Real estate investors would be wise to keep in mind that REITs are only one option for investing in real estate and many wealth-managers are not versed in owning deeded property. If they are allowed by their firms to recommend outside of their family of options, then they often stick close to home and recommend REITs. If you find a wealth-manager who understand how and why you need to own actual physical property, then you have truly found a wealth-manager worth keeping. With the current foreclosure situation in multiple markets around the country, the opportunity to invest in these types of assets is better than ever.
Foreclosure properties in Memphis, TN, for example, are an affordable and dependable investment, even for first-time real estate investors. Memphis has an affordable housing market, a strong business base, and a high demand for quality rental property.
I'd love to share more with you about how simple it can be to get started investing in such a prime investment at a perfect time.