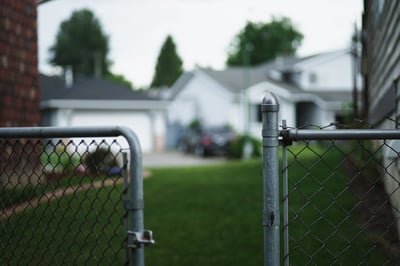 When a new year rolls around, most of us start thinking about change. More than just the change in our personal lives, real estate investors often find themselves thinking about the change happening on a grander scale: what's going on in the real estate market? What can we expect this year? How will my strategy need to change and adapt?
One of the most valuable shifts in the real estate market for real estate investors to be mindful of is that of renter demographics.
As generations grow and change and new renters begin to make up the bulk of the market, what renters value and want in their rental properties shifts, too. As real estate investors, it's crucial that we stay up-to-date and informed on these trends and patterns.
3 Ways Changing Demographics Matter to Real Estate Investors
While the homebuying sector of real estate is asking questions about millennial homebuyers and their needs, renter demographics experience different shifts. In fact, did you know that the fastest-growing renter demographic in the past few years has been the over-50 crowd? They're followed by renter households with children.
There are more renters now than ever before, too. With the homeownership rate dropping from 69% in 2004 to 63.5% in 2016, that's 8 million more households that are renting—bringing the total to some 42 million renter households.
Renters are increasing in all age groups and income levels.
Of course, these are just national trends: in individual markets, shifting demographics will vary. And for individual investors, that's what is going to matter: shifts in the markets you are involved in!
It affects the types of properties we buy.
Different people need different things in a property. For example, a college student or single twenty-something in a metropolitan area will likely be more satisfied with a smaller property (1 or 2 bedrooms), as would an older individual or couple that has already emptied the nest. Then when we consider families and what they may need in a property in terms of space and amenities, that changes.
Buying properties involves stepping into the shoes of prospective tenants, seeing through their eyes and understanding what they value in space, layout, amenities, and more. The demographic shift in your area and the types of renter pools that grow may provide a variety of opportunities for you in the coming years.
It affects the area we should invest in.
With demographic shifts tend to come geographic shifts. Just in the past few decades, we've seen a move from the city to the suburbs and a return to the urban life, to somewhere in between with the rise of mixed-use communities.
You're going to naturally attract different types of renters based on where you choose to buy your properties. A more urban locale is likely to bring in a younger crowd than say, a larger suburban property that appeals to a growing family. As demographics shift and populations grow, this is something to think about and capitalize on.
It affects the renovations we make.
As renters change, so do trends. With new construction and single-family homes as the preferred living arrangement across the board, real estate investors must evaluate how to bring a "new" feel to properties that may be aging. Targeted renovations in kitchens and bathrooms that bring an updated and bright feel are key in attracting renters who vie for homeownership.
Part of what keeps renters renting is a pleasant living environment. While perfection is not required, putting an emphasis on your property's appeal to the majority of tenants at hand is going to go a long way towards retaining those tenants. If you can give them a property that they enjoy living in and a place they're proud to call home, they're going to be reluctant to leave.
So what do we do?
As a real estate investor, the best thing you can do is pay mind to the shifting tides of renter demographics with each passing year. Note new construction, companies, population growth, and statistics. Market research is your friend!
Related Article: Top 5 Tips for Building a Stronger Portfolio in Real Estate Investment
But most of all, invest in a partner who knows and cares about tenants: excellent property management is worth its weight in gold. Don't neglect this essential piece of the puzzle when investing in real estate!
At Memphis Invest, excellence is the top priority. Whether the task is big or small, we're dedicated to providing the best client experience and outcomes so that your portfolio is the best it can be.
Ready to get started?