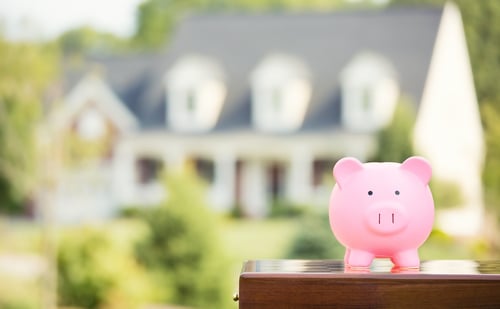 Debating purchasing a property. Weighing the pros and cons. Running the numbers. You wonder to yourself — is this property really right for my portfolio? Am I going to get the positive cash flow I want out of this? What if it's a lemon?
Purchasing a new property can be thrilling. Exciting. It can also be a big source of anxiety! For new investors especially, the thought of a property not working out can be scary, but the idea is nerve-wracking even for seasoned experts.
When a property doesn't pan out, sure, you can get rid of it, but there's a lot of wasted time, money, and energy. It's just a hassle and a headache.
If only there was a way to tell if a property was going to be a home run from the get go!
While there's no magic trick to telling the future, there are some signs that can help you predict a positive outcome.
4 Signs Your Future Investment Property is a Winner
1. You Can Start Making Money on It Now
One of the biggest mistakes new investors make is thinking about the potential of an investment property to make money for the future rather than buying it for what it is now. Can you buy a property and rent it out right now, and start generating positive cash flow? Are the numbers already working out in your favor?
If they aren't, you should probably re-evaluate already. Remember: if the numbers don't make sense, the deal doesn't make sense.
2. The Neighborhood is Up-and-Coming
A good barometer for the success of a property is the success of the surrounding area. Look at the neighborhood. How are the other properties in the area doing? How long are other listings on the market? Are things stagnant or being snapped up? Is the rental market doing well, or are landlords having to offer special deals and make concessions just to bring in renters?
If your neighborhood is hopping with activity and amenities, it's a pretty safe bet to say your property will fare well, too.
3. High-End Amenities Are Nearby
By the same token, having high-end amenities in the area is a sign of a positive future for your investment property...and your cash flow. Think about quality, trendy amenities—Whole Foods, Starbucks, nice restaurants, and retail. These kinds of attractions create desirability in the area.
The proximity of your property to desirable places, including business districts, schools, hospitals, shopping centers, and other popular parts of town are important, period! Pay attention to the commercial sector and its growth when you're shopping around residentially.
4. Renovations Are Improvements, Not Necessities
Every investment property can use some improvement—after all, they're not meant to be perfect. But if your property is in an unlivable state of disrepair, or really can't make money until you renovate, it's probably a pass and not worth the trouble. Ideally, renovations exist just to boost your property value and your property's aesthetic appeal. After all, you're not a flipper.
Remember, when you do make renovations, make them count. Be strategic with them. What will give you the most value and the best return on your investment?
This typically starts with your bathrooms and kitchen. When evaluating a property, pay special attention to these rooms in particular. How much work do they need? How dated do they look? What can be fixed with new paint and fixtures, and what would need a total redo?
...Or, Take the Guesswork Out of It With Turnkey Real Estate
You can spend plenty of time speculating about whether or not a property will give you the positive cash flow you desire, weighing pros and cons, running imaginary numbers, and investigating the intangible factors.
Turnkey real estate, however, takes the guesswork out of acquiring investment properties. Most of the time, you're buying properties that have already being vetted, renovated, and inhabited by a tenant—they're already generating positive cash flow by the time you buy!
Yes, you should run the numbers. Yes, you should do your due diligence.
But wouldn't it be a relief to have the proof right in front of you? To know that your investment property is already making the money you want?
Getting started is easy—all it takes is initiative.
Success is waiting for you.