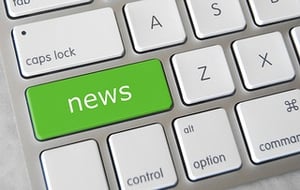 Need to sit down and catch up on your reading? We've saved you the trouble of surfing the web by compiling a list of some real estate news and helpful real estate articles for investors to take to heart this week.
5 Real Estate Articles to Read This Week
We know that there are many factors that end up affecting the real estate market. This interconnected set up means that investors don't need to solely mind "real estate news." They need to look beyond. National Real Estate Investor, here, offers some insight on how the state of the oil and energy industry makes an impact on real estate and the economy. Namely, lower oil prices means more money in the pockets of consumers to support businesses.
That said, the effect is a little different for Houston and other Texas cities, where oil is the economy's "bread and butter." We saw earlier this year how the oil industry's slight decline helped put the brakes on rapidly growing home prices. In this case, it worked out in favor of the market (which did need to be wrangled somehow), but that's not always going to be the case. Investors in Houston and those involved in commercial real estate need to pay particular attention to the oil industry.
Everyone hates having to deal with a difficult tenant. A lot of times, the issues with have with those hard-to-deal-with people can be mitigated by smart communication skills. Buildium offers some solid strategies for property managers, landlords, and anyone who ends up talking to difficult tenants. Take these strategies to heart and pass them along. You never know when you'll need to defuse a situation.
Real estate investors make mistakes. We all know it because we've all been there. The difference between failure and success is not in whether or not we make mistakes, but how we handle those mistakes. We have to learn from them and use them to grow if we're to find success. John Fedro explains just how to do it, and what common pitfalls plague real estate investors.
Real estate crowdfunding is a pretty new revelation, only cropping up in the past couple of years. Still, it's one of the hottest topics in real estate right now. On paper, it has a lot going for it: making investing in real estate more accessible to more people at a lower cost and allowing shared but direct ownership. But that doesn't mean it's without its challenges. There's a different relationship between risk and reward and due diligence is definitely in the picture. If you want to dabble in real estate crowdfunding, this article suggests to start small, as a hobby...not with your "real" money.
Did you learn something new this week? Share your thoughts in the comments.
image credit: www.gotcredit.com