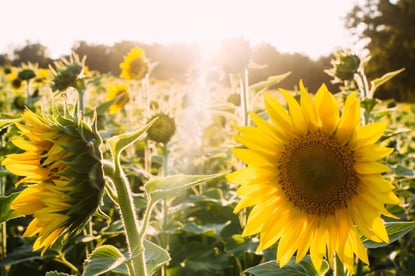 Things are cooking in Dallas-Ft. Worth! For all of the fears surrounding the Texas real estate market in 2016 due to the flagging energy sector, real estate has refused to flinch. Overall, the success seen in Dallas real estate has been nothing short of astounding—but not without its lingering questions, concerns, and pain points.
How Dallas Real Estate is Shaping Up This Summer
---
1. Real Estate is Hotter Than Ever
It's true—right now, the Dallas-Ft. Worth area is going through a unique period where just about every home that gets put on the market gets sold. According to MarketWatch, during a period in May, 2,506 listings were put on the market in Dallas and 2,305 of them were sold in just a 7-day span.
If a home is on the market for more than 30 days, it's considered stale. Even $2 million listings are being snatched up immediately, and well-priced homes are being snapped up before realtors can so much as hold an open house. The market is downright rabid simply because demand is so high and supply is too low to keep up.
2. Millennials Are the New Face of Real Estate...With a Catch
We all knew the day was coming where millennials would begin the make up the bulk of American homebuyers. Today, they outweigh the number of aging Baby Boomers making home purchases, and contribute to over a third of homebuyers, finally making up a significant portion of those on the market.
For a long time, the lag in recession recovery was blamed on millennials for their sluggish home buying habits. For real estate investors, too, millennials have made up a significant portion of their demographic, as many rent prior to making the leap into homeownership, if at all.
But in Dallas, another trend is emerging. Nearly 1 in 5 of over 1 million millennials in North Texas are living with their parents. With the median home price sitting at $300,000 and rent at $1,500, many millennials simply can't afford to move out. They're opting to stay at home to continue their education or save up.
With income growth lagging despite job growth, plus the tight squeeze in the real estate market, it's understandable, but indicative of underlying problems.
3. Demand is Far Outpacing Supply
This is pretty obvious, given the skyrocketing home prices and just how many properties are moving every day in Dallas. Due to job growth and population growth, demand is just high. It's a seller's market for sure. Builders, despite efforts, just can't keep up.
There are currently 25,000 single-family homes being built in Dallas county according to MarketWatch, along with 35,000 apartments, but it's unlikely that that new construction will be able to stem the tide.
4. Population is Booming
1,200 people per day move to Texas. About half of those people end up in Dallas. That's 600 people a day. 18,000 a month. 219,000 a year.
All people who need housing.
How many homes were being built again? The population boom bodes well for the economy, and for the market, but it certain brings challenges with it. The squeeze means the real estate market is ultra-competitive, for one, and no doubt frustrating. The upward drive of prices due to demand demands pause as well.
5. Investment Outlooks Are Stellar
If you're thinking about investing in Dallas real estate, why are you waiting? This market has defied all expectations in the past few years, after experts wrung their hands with worry over the energy market, it swung back better and stronger than ever, and now it's one of the hottest real estate markets in the nation.
Yes, it's highly, highly competitive. Home prices are high. But investment opportunities are out there and potential is great. Mortgages written now have relatively low risk. The job market is growing, the local economy is strong with a good mix of old and emerging businesses, and long-term outlooks are good.
Population growth is projected for twice the national rate. Home prices are only expected to go up further, which will be good if you're looking for value in appreciation on top of earning rental income.
Speaking of rental income, rental rates are quite high compared to home prices in Dallas, which is good for ROI.
While we take predictions with a grain of salt, it's hard not to be excited about what's going on in Dallas. If you're worried about getting your foot in the door, never fear.
We're already there, and you can partner with us!