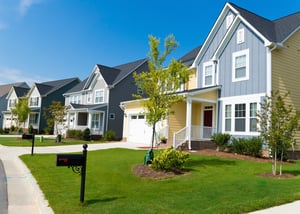 Where real estate investment is involved, the options are virtually endless. After all, there are markets all over the country (and the world) in which to strategically build up passive income. Some investors favor big, glamorous markets while others are content with single-family homes in less lauded areas.
We often hear these markets described purely in terms of their city. Houston. New York. Los Angeles. Boca Raton. But as we all know, cities and markets are not uniform. There are variations in neighborhoods and communities that we need to pay mind to when looking to purchase an investment property. A safe neighborhood, after all, is absolutely key to your success. If you tenants feel unsafe in the area, chances are you won't be keeping them for long. Safety isn't the only criteria in a good investment property, however.
Before you buy, there are many factors to consider about your neighborhood of choice: namely, local amenities and attractions that can make you property prime real estate.
5 Things to Learn About Your Investment Property's Neighborhood
Local Development
Before you invest, get to know where you're investing. Where is local development happening? Which areas are experiencing urban renewal or a slow stagnation? Are people moving in or moving out? Pay attention to local news, particularly as it relates to new construction, to learn which parts of town are likely to be in higher demand. If you can predict what areas will be hot in the future, you can really make the most out of an investment.
Family Friendliness
Is your neighborhood family-friendly? Consider proximity to parks, playgrounds, schools, daycares, sidewalks and other kid-friendly attractions. Also pay mind to the grade of the surrounding schools — a good place for education is always a good selling point to families with or planning to have children.
Access to Exercise
How walkable is your neighborhood? Look for parks, trails and sidewalks that welcome walkers, runners and cyclists. Gyms nearby can also prove to be a coveted amenity.
Necessities
Sometimes we overlook access to everyday amenities until we're without them. Having grocery stores, banks, clinics and gas stations in convenient locations to your property aren't always in consideration, but they're no less needed! When they're not there, your tenants will miss them.
Culture & Surroundings
What kind of people are in the neighborhood? While, yes, looking at crime reports and the presence of a neighborhood watch is important, we're talking about more than that for your demographics. Are most residents young families, retirees or college students? The type of people in the area can shape your marketing plan and prepare you for tackling their unique challenges and perks. (You can find some useful stats through City-Data, of course!)
Getting to know the neighborhood is a challenge, particularly for out-of-state real estate investors. That's part of what makes turnkey real estate investing such a great option — your real estate investment company already knows and loves where they invest.
What do you think is the most important quality in a good, safe neighborhood for your investments?