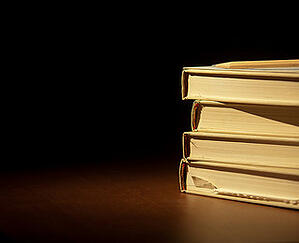 How long has it been since you've picked up a good book? All of us could stand to do more reading, whether it's looking at articles on the Internet or getting our hands on a real ink-and-paper publication. Books are a great source of inspiration and motivation — to see things differently, do things better, and even make ourselves better.
It's hard to beat good, inspiring books.
If you're feeling on empty, maybe it's time to pause and dive into the pages of a great book. You may find it's just the recharge you needed to help get back up on your feet. These suggestions are just a few of many inspiring books out there on life, goals, entrepreneurship, money management and business leadership.
6 Books on Business to Inspire and Motivate
"The most basic way to get someone's attention is this: Break a pattern."
Communication of ideas is key to progress. Why do some ideas stick while others die? This book explores the factors that ideas draw power from, helping us better communicate winning ideas.
"But business is just a vehicle for transforming the ideas in your head into something real, something tangible, that actually improves the lives of others. To create something unique and beautiful and valuable is very hard. It's very special to do. It doesn't happen fast."
What do you do when you're at the end of your rope? Choose Yourself! is about picking up your life, personal and professional, from the ashes and creating your own inward success.
"If we create networks with the sole intention of getting something, we won't succeed. We can't pursue the benefits of networks; the benefits ensue from investments in meaningful activities and relationships."
There are three types of people in life: takers, matchers and givers. This book demonstrates the way each type affects us and how important our interactions with others are in determining our success.
"The first job of a leader—at work or at home—is to inspire trust. It's to bring out the best in people by entrusting them with meaningful stewardship, and to create an environment in which high-trust interaction inspires creativity and possibility."
Trust is a priceless commodity. Building and keeping trust within our professional lives, both with employees and clients, is essential to success.
Related Content: 9 Essential Real Estate Investing Books
"Human beings have an innate inner drive to be autonomous, self-determined, and connected to one another. And when that drive is liberated, people achieve more and live richer lives."
What drives us? For ages, the assumption has been that we're driven by rewards. Daniel Pink asserts, however, that the desire to direct our lives, learn, create and improve ourselves and our world are linked to our motivations.
"Acquisition of skills requires a regular environment, an adequate opportunity to practice, and rapid and unequivocal feedback about the correctness of thoughts and actions."
What goes on inside our heads? Daniel Kahneman explores what directs our thoughts and two types of thinking to offer insight on our basis for reactions, judgments, conclusions, choices and more. It just might change the way you think.
What books are on your reading list this year? Let us know in the comments.
Want to Learn how you can get started investing in Memphis, Dallas or Houston? Download our Free Jump Start Investing Package!