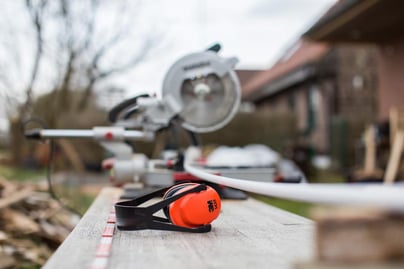 So you're thinking about remodeling your investment property. You want to increase your property value, up that rental price, and, down the line, maybe resell your property for a lot more than the purchase price. Pouring into your investment property can be a great idea, but it can be a monumental task—you need to make sure your property renovations are well worth the effort!
Here's the question: we know that the best ROI comes from renovating the kitchen and bathroom. Everything else is secondary. But do you know what renovations within those broader categories really make a strong impact?What additions, transformations, and remodels are attractive, modern, and lasting? What is going to wow would-be renters and homebuyers? What's going to provide value for you and for them?
This is that list. The value with the WOW. Those little touches that we might take for granted, but they add just that little extra oomph that turn your rental from average and basic into a cut above the rest.
8 Renovations that Add Value & WOW to Your Rental Property
In the Kitchen
Solid Countertops
Gone are the days of ugly, faded, peeling vinyl and laminate countertops. If you really want to make a good impression with your rental property, invest in hard countertops. It doesn't even have to be granite! There are so many options on the market—concrete, wood, natural stone, and solid-surfacing materials all have attractive, modern looks. Solid countertops just instantly make any kitchen higher end—and they're impossible not to notice.
Space Saving Features
Kitchen space is incredibly important. While space-saving solutions aren't exactly a wow, you can make them that way! Adding a pantry, installing an in-cabinet microwave, and even just looking for ways to add additional storage and shelving is a sure way to impress. Functionality in a kitchen should never be undervalued.
In the Bathroom
Rain Shower Head
This feature is just one of those things that feels luxe and spa-like. You don't necessarily have to spring for an overhead rain shower head, either. There are models that act like traditional shower heads that give a similar effect.
Modern Fixtures
Old fixtures can date a space and make good homes feel dusty, dingy, and undesirable. A quick switch can make all the difference in the world! Trade brass for pewter, or ultra-shiny finishes for more of a matte or brushed metal look, regardless of the material in question. Sleek and modern fixtures in sinks, lighting, and showers really do transform a space.
In the Master
Natural Light
While we all want to sleep in cozy darkness, natural light is a huge draw to any room. The more you can create it, the better! If you can't create better light with new windows (which may be an option), why not create light with skylights? These don't necessarily need to be confined to the bedroom—you can place them strategically in other parts of the property, too, for an extra punch! Natural light just makes spaces feel more bright and alive.
In the Whole Home
Hardwood Heaven
You'd be hard-pressed to find a real estate investor who actually enjoys carpet. It gets nasty. Carpet just doesn't look great when it's heavily trafficked, and it holds so much junk. Buyers and tenants, as it turns out, also don't tend to have great feelings about it. The trend now falls heavily in favor of hardwood floors, though you can also get away with materials that look like hardwood.
It's easier to clean, it lasts longer, and it ups your value! While hardwood can be expensive, the investment just might be worth it.
In the Outdoor Space
Fence it In
Have a yard? Fence it in! Give your tenants that white picket fence dream. Not only does it provide a little added security and safety, but it just looks nice when it's well kept. Your property will look neat and tidy with a nice, defined, fenced perimeter. Plus, it gives the residents a little extra privacy.
A Space to Entertain
Consider how you can create an enjoyable outdoor space. If you have room for it, an outdoor patio or entertainment area can really be a big draw to tenants. You could include something like a fire pit, or just a nice spot for a grill and patio furniture. Maybe even gardening. What's going to turn that backyard into a place that people want to be?
Whatever your renovation plan, it's always easier when you're backed by a turnkey real estate partner. They can help you realize the best version of your rental property—if it wasn't already that way when you bought it!