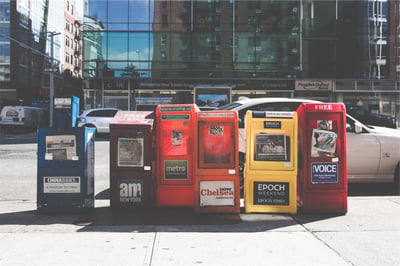 2016 has already been a busy year in real estate. Each year is more exciting than the next, and we have to say: we can't wait to see where it takes us.
Because there's so much information out there, we've compiled a list of this quarter's must-read articles from top sources and blogs out there!
These are best tidbits of real estate news in 2016: what's going on, what's to come, and what you can expect, especially in the markets that Memphis Invest deals in most.
5 Must-Read Articles for the First Quarter of 2016
Do cheaper home builds work? Entry-level home builds are moving more than builds at higher prices points. With a housing shortage currently underway, it's no surprise that entry and mid-range homes are the hottest, while luxury homes are cooling.
Houston's been through a lot in the past year: many have started to count the city out since the oil crisis, but we've seen that it takes more than that to keep Space City down. The local economy's diversification has largely kept the city afloat amidst a crisis that would've devastated a lesser city a long time ago. Houston has taken a hit, but 2016 may be the real test of its mettle.
Good news for the housing market: foreclosures are finally back down to pre-housing crisis levels. Just between 2014 and 2015, foreclosures dropped 27%. With recovery on the upswing and a stronger market overall, experts finally are saying we're through the worst of it. Naturally, there are still some pains associated with the market: home buying isn't where it needs to be and pains are still lingering. But things are looking up.
Despite foreclosures being down and market health returning, Americans as a whole aren't feeling so hot about owning home. Not like they used to, anyway: and for good reason. Persistent problems with wage stagnation and unemployment and underemployment continue to make saving for a down-payment out-of-reach. While jobs have increased, wages haven't: and that's a problem.
Is anyone really surprised? Dallas continues to dominate the real estate scene, claiming Realtor.com's number 3 spot as the hottest real estate market in the nation as of a list released in February. The list was based on listing views by market as indicators of demand and median days on the market as indicators of supply. Dallas continues to accelerate in popularity, along with other Texas markets that continue to defy expectations despite the oil slump.
What are you anticipating from 2016? Share your thoughts and predictions for this year in the comments.
Want to learn more about working with Memphis Invest?