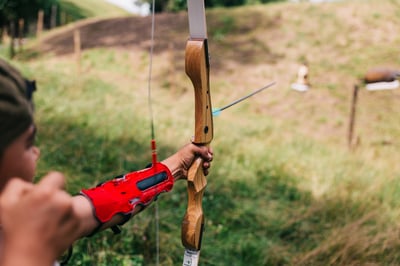 There are certain qualities that turnkey real estate investors must champion if they hope to succeed in real estate investment. Building a successful real estate portfolio doesn't happen for everyone—it happens for the people who know how to do it right, for the people who hone the right skills and qualities, and for the people who have the drive and the passion to make it happen.
One of these qualities is accuracy.
Accuracy in the world of real estate investment encompasses a great many areas of the business and in each and every one, it's critical to your investment success.
---
You can order your copy of The Turnkey Revolution, the first book release from Memphis Invest chronicling the best advice on how to safely build a passive portfolio from real investor experiences!
---
4 Areas Where Accuracy Counts in Real Estate Investment
Area #1: Your Investment Strategy
Are you a strategic thinker? Your investment strategy is so important when it comes to investing, but so few of us actually sit down and think about our long-term investment goals in the right way. We have to start understanding not just how we want to invest, but why. There needs to be a little bit of soul-searching!
Accuracy matters here: you have to be on the money in terms of your strategy so that you are set on the right path for your individual investment needs. This isn't something you have to do alone, either. You can discuss your investments, what you want out of your portfolio, and long-term goals, with our portfolio advisers. We're glad to help you plan an effective, personal investment strategy.
Real estate investors don't succeed when they're doing things just because they think they're expected to do them. You have to invest with purpose and understanding.
Schedule a call with our licensed real estate portfolio advisors here.
Area #2: Your Analysis
So much of where accuracy really counts is in your due diligence. This is no more evident than when it comes to your analysis. This analysis can be of different things, but it always needs to be thorough and accurate.
When you're looking at a new investment market, for example, are you really taking the time to gather all of the data you can about it? If you're able, do you take the time to visit? Do you vet your sources? How much time do you spend checking and double checking your information? Are you covering all of your bases?
What about your own portfolio? Do you make a habit out of analyzing your assets? The performances of your properties? Do you ensure that everything is in line with your goals? These questions of due diligence are critical, and they must be answered accurately.
Area #3: Your Numbers
Real estate investment is so often a numbers game. When it comes to your cash flow and the question of whether or not a property will be profitable in your portfolio, accuracy is key. Are you paying enough attention to the numbers?
We've all heard the old saying, "measure twice and cut once."
That's how it should be in real estate investment, too. When you're looking to invest in a new property, you've got to accurately run the numbers. This is true even for turnkey investors. You may not have to deal with the same problems and hassle that another investor may, but it still falls on your shoulders to ensure that it's the right time for you to scale, that you have the safety net to handle another property, and that the price is right for you where you are right now.
Area #4: Your Communication
Lastly, turnkey real estate investors must be accurate in their communication. What does this mean exactly? Because turnkey investing is passive, there is often a temptation to be "hands off" and disengaged. In order to thrive in this business, however, you have to be in close relationship with your turnkey company.
That means listening and communicating well with them. Talk about your portfolio. Ask detailed questions. Get answers. Don't be content with vague statements and ask for clarity if you don't totally understand a report or situation.
Communication is critical in this business. Remember: this is your investment future. Your turnkey provider is there to help you succeed and should be invested in your success. Be accurate in communicating your needs, clear in what you want from their services and their communication, and collaborate to gain the ideal outcome for your investment portfolio.
Do you know what it really takes to succeed as a turnkey investor? Get on board with The Turnkey Revolution!