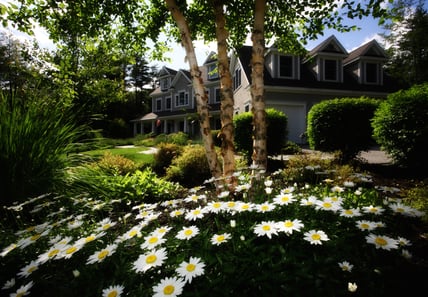 While Houston was the market in Texas that garnered the most attention in recent years for being the hottest market around, it wasn't the only star of the show in the Lone Star state—not by far! Texas has been home to several real estate champions: Houston, Austin, and, you guessed it: Dallas.
All three cities rank in the top five real estate markets in the nation, and Dallas actually ranks ninth in the world for investments. It's not just a seller's market, it's a landlord's market, and many real estate professionals are calling DFW one of the hottest real estate markets seen in decades.
Naturally, that's not the full story. There are a lot of questions left unanswered about Dallas's real estate market. How big was the impact of the oil crash? What's the economic landscape like? Where's the trajectory headed? What's the long-term outlook for investors? Are rapidly increasing property prices creating a bubble?
What is the best course of action for investors who want to strike on Dallas real estate?
Breaking Down Dallas Real Estate
How The Oil Slump Has Impacted Dallas
The oil crisis has, in many ways, had a similar impact in Dallas as in Houston. It put the brakes on economic growth, but most directly impacted the oil and gas industries while trickling down to other economic sectors. A diverse economy ultimately has helped big Texas economies weather the storm.
Professionals say that Texas is on sound economic footing, as the energy industry only composes 2% of Texas employment and 9% of the state's overall GDP—significantly lower than in the 1980's, when the oil crash brought the Texas economic down into a deep, devastating recession. By contrast, we've seen that both the local economies and real estate markets of Dallas and other Texas cities have remained growing and strong in face of the blow delivered by the oil crash. The oil price drop brought job growth in Texas down to 1.3% in 2015 down to 1% in 2016, where before it had been rapidly climbing. Now it's much more in line with the national average.
Comparatively, we have to remember that "bad" for Texas has looked more like normal for everyone else. Many of the lulls are coming off of some of the highest recorded numbers in decades, particularly when it comes to the real estate market. That's certainly something to keep in mind when considering what people say about Texas real estate. The negatives that people talk about, especially lately, are very relative. Compare Texas' "bad" numbers to everyone else's and you might be surprised!
So ultimately those lulls weren't enough to keep the city down, as it is topping lists for its strong local economy and real estate market. And now, some professionals are even claiming that the oil crisis, on the whole, might be behind us! There are signs that Texas' economy may be pulling itself up from the negative pull of the energy crash and overcoming some of those economic challenges.
But Is the Slump Over?
Recent data suggests that the oil crisis is over. At the very least, we may have seen the worst of it. Federal Reserve Bank of Dallas economist Pia Orrenius pointed to some key figures that suggest Texas may be pulling ahead of the pack once again.
1.) Job Growth In Texas
The oil crisis took the wind of Texas' sails, particularly when it came to job growth. Since the crisis hit, Texas has been lagging behind the national average in terms of job growth. One of the indicators that the worst may be past is that Texas has finally surpasses the U.S. average in job growth (in terms of percent change), with 2.5% compared to the national 2.0% in 2016.
The fact that job growth has picked back up in Texas overall is a good indicator that the impact of the oil crisis is slipping and that the worst has passed.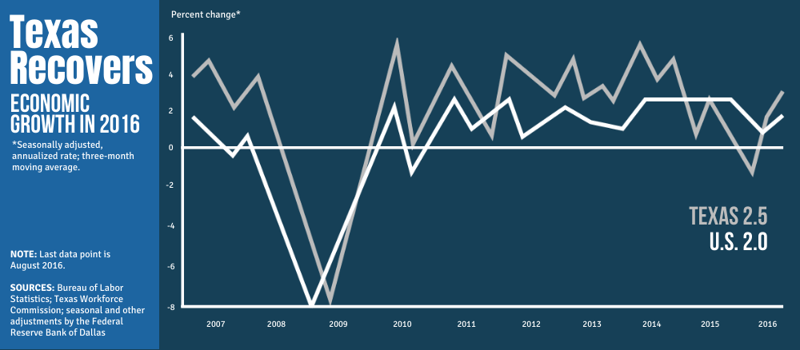 2.) Goods-Producing Employment in Texas
Surprisingly, an even stronger case can be made in that jobs were specifically created in the oil and gas industry in August 2016. The percent change was minute, but it's a far cry from the near -15% loss that has been the year-to-date trend. Job creation in the energy sector, however small, is a sign that things are beginning to get better.
3.) Rig Counts & Oil Prices
Additionally, the number of oil rigs has been climbing this year, up from its sharp decline since late 2014. There are currently 244 Texas rigs. This additional can be attributed to the $44.34 oil price that has remained relatively stable. It's that stability, not the number, that has prompted renewed growth.
All in all, these little signs, though small, are promising for Texas' overall economic future. In bigger cities like Houston and Dallas, where the oil crisis hurt but didn't devastate, it may mean that the gloves are going to come off—and rocket the markets forward into unprecedented levels of success.
That said, the oil crisis isn't the full story of Dallas' economic landscape. We need to go back and look further into the story to get a better picture to better understand Dallas.
Dallas Pre- and Post-Recession
During the real estate bubble of 2000 through 2007, where things were exciting and booming, Dallas, well. Dallas wasn't doing so well! While other cities were thriving in their flipper's paradises, Dallas' home prices rose a whopping 24 cents.
Not super impressive, Dallas.
But really, being left out of the bubble was ultimately a blessing for the Lone Star state: because that was the case for Texas. A lack of a true bubble meant that there was nothing really to burst when the rest of the nation was thrown into the chaos of the recession. Sure, home values dropped a little. But ultimately, the lack of a bubble meant that Texas as a whole had the best foundation for recovery. Dallas, Houston, Austin—they were never dealt the devastating blow that other real estate markets were.
And ultimately, Dallas was just a late bloomer. We've seen now that this is the season for Dallas to shine in the appreciation game: thanks to a diverse, growing, and business and life-friendly economy.
Dallas' Economic Domination
Though Houston has an economy that has diversified since the last oil crisis, it's much more true of Dallas. Dallas has an incredibly diverse economic landscape. While oil plays a part, it's merely a footnote in the long list of Dallas' economic achievements. The falling oil prices just really haven't made Dallas flinch—and it hasn't been more clear than in its real estate market.
Part of the draw of Dallas lies in its uniqueness. It's a global player economically, but it's so unlike other global markets. For one, the cost of living is actually affordable, comparatively speaking. For another, there's actually land. If you wanted to build in London or Paris, you couldn't. There's no land left to build on. In Dallas, you can still build, and labor is rather cheap, and people don't really mind driving to work.
It's an ideal mix.
Appreciation Nation
Dallas has experienced wild growth in the past several years. In 2016, Dallas-Ft. Worth rose to the number one spot according to an Urban Land report. Last year, Dallas sat in the fifth spot. The growth was largely due to its business-friendly environment. Strong real estate are increasingly favoring cities that have economies with growing small businesses, rather than large employers. Increasingly, small businesses are becoming the driving force for economic growth in the United States.
Dallas-Ft. Worth in particular is a business-friendly city—not only cost effective for doing business, but the excellent cost of living compared to other similar markets is attractive for workers and professionals across the board. In fact, Dallas held the number one spot for job creation in a major metro area for 16 months consecutively.
The business growth in Dallas has understandably lead to population growth as well. The Dallas-Ft. Worth Metroplex is the second fastest-growing metro in the nation, according to Census figures. Between July 2014 and 2015, Dallas gained 144,704 people. Even downtown, where growth tends to be slower, it's happening. The population growth in Dallas has only been second to that of Houston.
And where does population growth lead?
Real estate demand.
With explosive population growth, it's no surprise that real estate demand has been heating up. With the influx of people, builders have not been able to able to keep up with demand. As a result, prices in Dallas have been growing exponentially for years—both property prices and rent prices.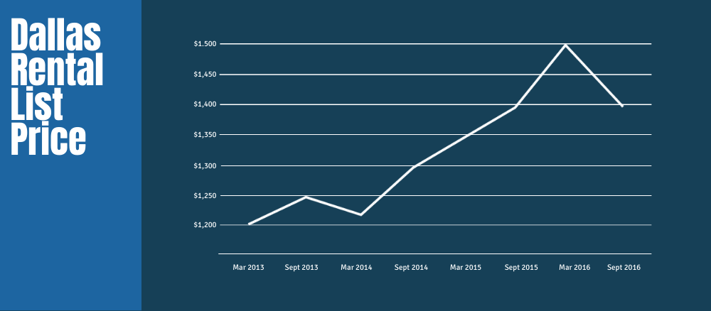 In Dallas, prices have grown 29% in the past three years. Even so, the cost of living and the median income (around $200,000) has allowed the market to remain relatively affordable despite the rapid price hikes.
Even so, the growth in the Lone Star state has some feeling nervous. Is it too much? Too fast? Too soon? Either way, Dallas, along with other Texas markets, has been one of the hottest markets in the nation with some of the strongest, fastest appreciation seen in recent memory.
Is Dallas Real Estate Overheating?
That's really the big question. Is it too much? At what does appreciation become overheating? Between 2015 and 2016, prices jumped up 9.4%, on average. In 2015, prices were at an all-time high for Texas as a whole.
Right now, many flippers are choosing to buy a property, tear it down, rebuild, and then sell it for three or more times what they bought it for. For example, they'll buy a $500,000 property, build for $500,000, and sell for $1.5 million at a $500,000 profit.
This culture of the tear down is doing some interesting things to the market—driving the price point up and only further squeezing demand.
Alternatively, some investors are buying properties, tearing down the existing home, and building duplexes or small apartment buildings there instead—which also increases cash flow potential. It's a strategy that many are choosing to adopt, especially in East Dallas. In this area, homes were usually bought by owners in the 1980's for between $15,000-60,000—investors can easily snap up a block and build new construction. Whether that's an apartment complex or new homes is up to their vision.
With rapidly appreciating prices, it's no wonder that flippers are thriving happily. They can buy, flip, and turn around and sell for profit. Some investors don't even have to flip—they can just sit on the property and let appreciation do to the work for them!
Tight Inventory
The culture of buying up property and letting it appreciate, flipping, and investing is part of what is driving prices up, but a lot of the increases can be chalked up to good old fashioned supply and demand. Just like Houston, the Dallas-Ft. Worth area is dealing with a tight inventory. Building isn't even slow, but what building there is just can't keep up with demand. With the explosive population growth going on in Dallas, it's no small wonder that prices are taking a hike upwards.
New home starts are huge in Dallas, according to Forbes data. In 2015, they were #2 in U.S. metro areas with the most new construction, second only to New York City. That was a 19% increase, year-over-year, with $17.9 billion going towards new construction starts.
The Dallas-Ft. Worth metroplex, according to Forbes, contains 10% of all apartment units under construction in the nation. Mixed-use, multifamily construction is popular in the area—sprawling apartment complexes that also includes office spaces, retail, and restaurants.
With so much construction going on, one would think that surely Dallas could balance out their demand. But then, when you realize that Dallas' northern suburbs alone have nearly 6.5 million people in them, it becomes a little more real the challenge that builders are facing.
The Consequences of Boiling Point Prices
With Dallas-Ft. Worth home prices climbing, there's a mixed bag of results for both investors, real estate experts, homebuyers, and homeowners alike. Some owners jump on the bandwagon to list their homes and turn a profit, while others are choosing to hold back and let their properties further appreciate in hopes that the market will continue to work in their favor.
For homebuyers that want a piece of what Dallas has to offer, it's not always easy. A hot market is a challenge—tight inventory brings its own obstacles for anyone who wants to buy, and when you're dealing with the added time crunch of rapid appreciation, it makes house-hunting that much more stressful. Homebuyers have to move quickly and be able to suffer through a bidding war—something that can spin quickly of control and have prices rage higher than they anticipated. It's the danger of a competitive market!
Some fear that the boiling of prices in Dallas is contributing to the nationwide crisis of housing affordability, despite the fact that Dallas is still in a somewhat reasonable range for its median housing prices and median income.
But what are the real dangers of a market like Dallas-Ft. Worth? And what are the real opportunities?
Expert Concerns about Dallas Real Estate
How far is too far? That's the big question on everyone's mind. A hot market is exciting, thrilling, but there is always a tipping point. When does a boom become a bust? There are a few things that are concerning real estate experts about real estate in Dallas-Ft. Worth that investors should be aware of before going in.
Unaffordability
The biggest issue with Dallas real estate is how quickly home prices are rising. Even though right now income can mostly keep up with prices, the pace is worrisome for some economists.
Economically, wages don't rise at the same pace as property prices. In August, Zillow reported that Dallas' home prices increased 12% to $193,900, rent prices rose 3.6% and housing inventory decreased by 20.6%.
Unaffordability can cause a few problems in a real estate market: if homebuyers can't afford what's being listed, they can be pushed out of the market. In some ways, this can potentially force demand to cool: but it can also force homebuyers to reach beyond their means. It raises the rental demand as an alternative, which in turn raises rental costs.
As a result, cost of living can suffer across the board. As Dallas prides itself in being an ideal for working and living, the cost of living is a crucial factor to maintain. Dallas needs to maintain balance and sustainability in its housing market if it wants to keep its crown as one of the fast-growing metropolitan areas in the country. Unaffordability can create a ripple-effect that can damage the Dallas' real estate market and overall economy.
Opportunities for Real Estate Investors in Dallas
Striking While the Iron is Hot
For real estate investors, some professionals suggest that now is the best time to jump in.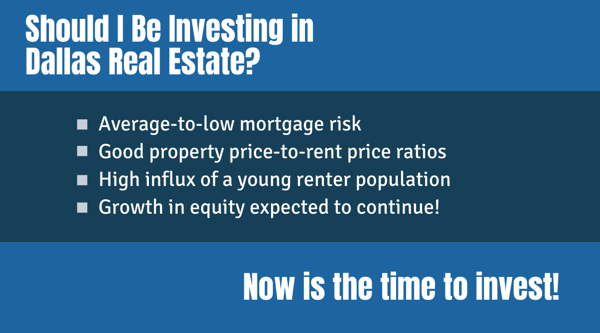 On top of that, they suggest that single-family homes may offer the best returns for investors. Because of the rapidly growing home prices and appreciation of property values, investors would do well to go ahead and invest in Dallas if they think it's something that they want to do. That said, investing in Dallas doesn't come without it's challenges.
Challenges for Investors
For real estate investors looking to get a piece of Dallas real estate, it's somewhat of a Catch-22. On one hand, there are incredible opportunities in a rapidly appreciating, growing real estate market. On the other hand, an increasingly expensive market increases risk for investors—you have to put more money in, and make more to get out. On top of that, in a market with tighter inventory, it's harder to find deals.
In a market like Dallas, you're likely to be in competition with all-cash offers from other investors, both domestic and international. If you're going at it alone, it's likely to be a challenge!
Turnkey Real Estate in Dallas
At Memphis Invest, we put a lot of stock in the long-term economic sustainability of real estate markets before we invest in single-family homes. We put out investments—and your investments—in markets where the outlook for growth is strong. That means population, demand, jobs, and a generally good environment.
Just as we advise real estate investors to do their due diligence before taking on a new market, we've done ours. We believe in the strength of Dallas' real estate market despite the challenges facing investors and the reservations some have about the future.
Overall, we're very optimistic about the future of the market!
For real estate investors who want to get involved in Dallas real estate but don't see an accessible path, there's still hope—turnkey real estate. Through a turnkey company like Memphis Invest, investors can gain access to markets that are inaccessible to many.
Our properties for real estate investors across the Dallas-Ft. Worth metroplex land mostly between $115,000 and $145,000. That's well below the current median price range, which seems to go up every day.
The beauty of the turnkey model is accessibility. Investors going at the market alone would find it difficult to get a foot in the door of such a booming market. But with a turnkey partner, the homes are already purchased and accessible! That cuts out what, in a challenging market, is the most difficult part of the process.
For real estate investors that want to invest in Dallas, turnkey real estate investment is your best bet. We've been in Dallas since 2012—we've researched the market, lived it, loved it, and we're excited about where it's headed.
And you have the opportunity to join us on the journey!