MEMPHIS, TN, April 25, 2011 /24-7PressRelease/ -- Memphis Invest, GP, a private real estate investment firm owned by the Clothier family of Memphis, Tennessee and a leader in the field of Turn-Key real estate investing, is preparing to host a first for this new and quickly developing industry.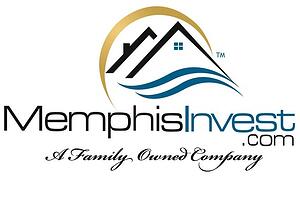 "There is a huge void when it comes to standards for both ethics and quality in an industry like Turn-Key real estate and with our experience, we thought it was appropriate for a company like ours to lead the way in trying to develop those standards with our peers," says Chris Clothier, the middle son and co-owner of Memphis Invest, GP. While Masterminds are common in today's business world, the Clothier's believe this will be a first for their industry. With the Mastermind devoted solely to improving the business practices and standards of quality and service within the industry, those participating are expected to hold each other accountable and see quick changes within their businesses.

The Clothier family invited close to two dozen companies to apply for a seat at the table on April 28th and 29th in Memphis and whittled the first meeting down to 10 quality companies from those applications. They expect the group to expand to 15 companies by the second meeting in July. With companies traveling from California, Arizona, Indiana, Kansas, Texas, Alabama and Florida for the first meeting and companies from Pennsylvania, Louisiana, New York and Missouri already committed to the July meeting, this group is proving to be a solid mix and great representation of multiple investment markets.

"We wanted to get a good cross-section of the industry but also made it clear that there are no secrets when you participate in a Mastermind like this," says Clothier. "Everyone had to be on board with opening up to the group about their business and be prepared to offer advice and criticism as well as be open to receiving advice and criticism."

The Clothier's named their Mastermind 'REI Edge' and picked that name with a purpose in mind. After participating in the Mastermind, all of the companies will have an edge on other providers in their cities due to offering a higher level of service and quality. MemphisInvest.com has proven that concentrating on quality and service will lead to sustainable growth and higher satisfaction among your clients.

"This is not about learning to make more money or sell more houses - it's about learning to provide great customer service and the highest quality of work so your clients build portfolios with you for years to come. That's how you build a sustainable business that remains profitable"!
When: April 28th & 29th
9:00AM - 7:00 PM
Where: East Memphis Hilton
Memphis, Tennessee
Who: Turn-Key Real Estate Providers
For more information on http://www.MemphisInvest.com or the REI Edge Mastermind group, you can contact Ashley at 1-901-751-7191 or Chris at 1-901-212-9647.

Memphis Invest, GP is the largest privately owned home seller in Memphis, Tennessee and the second largest home seller behind only Fannie Mae and Housing and Urban Development. On pace to renovate over $18 million dollars of Memphis real estate in 2011, Memphis Invest, GP provides real estate investors with a passive alternative to investing by handling all the details with a Turn-Key investment program.