Memphis Is Ready For A Growth Leader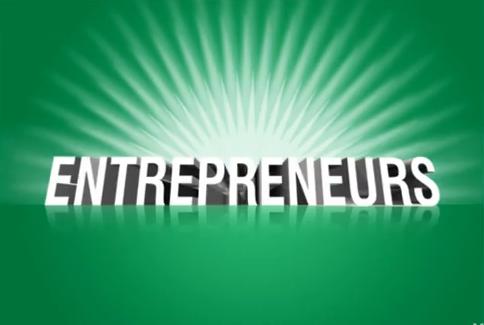 Over the past two months, we have been reaching out to different community partners, government programs and other business leaders to get a sense of what the real potential was for a new project we have had in mind. As a local real estate investing business, we have been blessed to grow at a time when a lot of other companies in other industries are struggling. Why? Because our business has never been real estate. Our business has always been customer experience. So while we have been blessed with growth and the ability to help a lot of other companies grow and thrive as well, we have begun to think what could be next and what impact can we have on a bigger scale within the community. We have met with some big names to gather inspiration and even traveled the world to meet them, but have always come back to what lies three feet out our front doors. The great city of Memphis!
What we have found is that the city is alive and well and there are plenty of thought leaders looking to put ideas into place. What may be lacking - and hopefully answered soon - is where is the community leader that is going to pull all the private resources together that are needed for this city to explode? To be very clear, this is not something that Mayor AC Wharton Jr. can be the catalyst for. He has already brought a new energy to the city and inspired many of us who live both in the city and in the surrounding communities to start thinking "BIG" when it comes to the future of Memphis. But, the community needs to produce leaders who can inspire and bring about the kind of funding and attitude needed to really get things going. We need leaders who can attract and help keep highly talented people. Can we be a part of that? We're trying to find where we fit in, but we sure hope so.
The Zappos Effect On Cities Like Memphis
Two years ago Memphis Invest read the book by Tony Hsieh, the founder of Zappos.com, called 'Delivering Happiness'. Was it a great read...umm, politely I will say no. It is a business book and they are not always going to be exciting. But it was fantastic in that it got our minds opening up to what it really means to want to leave an impression. That book was the catalyst that really got our creativity flowing. Tony has since become a bit of an inspiration for our company and his ideas of creating a unique and vibrant culture have really resonated with us.
I recently read an article in The Memphis News by Jocelyn Atkinson and Michael Graber in the column Let's Grow. They had recently visited with Tony Hsieh in downtown Las Vegas to see first hand his experiment with revitalizing the downtown. One thing in their article really stuck out to me. Tony Hsieh is passionate about rebuilding Las Vegas and HE is the reason it is working. he has attracted talent and ideas and has served as the inspiration for the multi-million dollar revitalization that will most likely exceed $1 Billion before it is completed. But, one thing was not pointed out. For all his passion for Vegas, Tony originally founded his company in Northern California. He grew up in California. It was not until he moved his companies headquarters to nearby Henderson, Nevada that the idea of revitalizing downtown Las Vegas started to take shape.
So here we have a guy who is passionate about what happens when you get really talented people in close quarters and watch what they produce. He is experimenting in Las Vegas and, by all accounts so far, doing an extraordinary job of recruiting talent. Why, if Memphis has already produced so many talented and successful people can we not come together to do the same?
Memphis Business Development Groups
Memphis has some great things on the horizon. I recently met with Reid Dulberger, CEO of EDGE. It is the Memphis and Shelby County Economic Development Growth Engine and, after having a chance to sit and talk with Reid, I can tell you that the pieces are in place to get Memphis moving. It seems as if the needed balance and vision that has to come from business and government and community collaboration may finally be in place to create a long-term plan for Memphis' growth. We have always been a Top 20 city in terms of population. Now it is time to act like a Top 20 market in terms of production!
We have the talent. Memphis is loaded with talented people and we need to attract more!
We have the entrepreneurs. Again, Memphis has entrepreneurs waiting in the wings to follow in the footsteps of Sam Phillips, Clarence Saunders, Kemmons Wilson, J.R. Pitt Hyde, and Fred Smith.
We have the infrastructure. As the nations leader in distribution and transportation, the world-class Memphis Airport and an international runway that can carry the heaviest jets man has made, a fast growing bio-medical center and research hospital zone as well as an amazing downtown redeveloped in large thanks to the Downtown Development Corp. This is not build it and they will come...it is here!
We have the passion. Memphis has been blessed with entrepreneurial passion and now has the resources to go along with it as LaunchMemphis.org, Crews Venture Labs, "The Spark" a new TV venture designed to showcase entrepreneurial spirit, Emerge Memphis and many others are in place and ready to help.
So, back to the question. How does a company like Memphis Invest fit in? First, we have to continue to support and help the small businesses that are thriving through our businesses growth. Second, we are supporting the Boys & Girls Clubs of Memphis where many of Memphis' young, talented and excited kids are finding encouragement and growth. Third, we are reaching out to the leaders of these other organizations and doing what has to come first. Shaking hands, showing commitment and finding out how we can fit in. When your passion is for the city you live in and not simply building "any" community, then anything is possible.
We would love for you to share your experiences both in Memphis and with Memphis Invest. What can we do next to have a big impact?