We had the pleasure of participating in the Best Real Estate Investing Advice Ever podcast hosted by Joe Fairless this week and had a great time talking real estate investing with Joe. There are not a ton of great real estate investing podcasts online today. They are really a mixed bag as far as the content and the quality.
But this podcast is short and quick and he does such a great job of formatting so the listeners know what they are getting each time. We had a chance to talk about the history of Memphis Invest, our companies' philosophy, some of Chris Clothier's favorite books, our experiences and we even took a few minutes to delve into the one mistake I personally advise every investor to avoid!
If you have not taken the time to check out his podcast, here is a link to his real estate podcast to download on iTunes.
So we spent about 15-20 minutes talking with Joe and true to his format, he asked some great "Best Ever..." questions. Take a few minutes and listen to his podcast and start following Joe on a daily basis. We do!
All the best!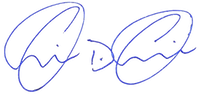 -------------------------------------
Would you like a free copy of our e-Book
"How To Purchase Out-Of-Area Real Estate"? Just click below...