---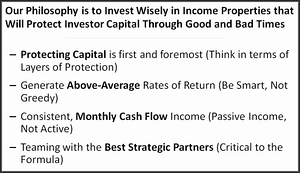 Memphis Invest had the pleasure of interviewing Mark earlier this week and spending some time going through his slides on the economy, real estate investing, passive income, long-term borrowing and leverage.
Mark has a background in finance and was a Sr. level director with Freddie Mac from 1989 to 1994. He has a deep knowledge of financial markets, models and how leverage works in and effects the housing industry.
This is a fantastic 45 minutes and I urge you to watch and take notes. Mark has a wealth of knowledge and the presentation is both quick and informative.
After you watch the presentation, be sure to share any questions with us and we will make sure that Mark and I get answers to you. If you find it really helpful, share it! There are plenty of real estate investors out there who need this type of information and connections to people like Mark can be very helpful!
--------------------------
Would you like a copy of our e-book on investing in rental property out of area?