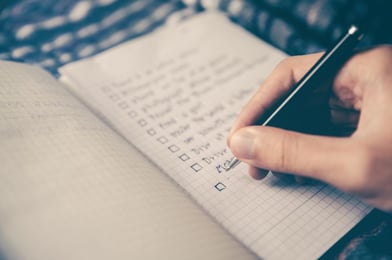 If we want to be at our very best as real estate investors, we've got to maximize our earning potential. Your passive income is affected by a lot of different factors: risk management, maintenance, mortgage, insurance, expenses, rent, and, yes...your residents.
Residents are your clients. They're your source of income. But you determine how much they pay, right? How can they be a factor in how much you earn every month?
Here's the thing that all real estate investors know to be true: resident retention is directly related to earning potential. For real estate investors, that period of turnover and vacancy is the most expensive time to be an investor. Not only are you dealing with a sudden loss of cash flow, but you have to prepare your property for a new resident.
That means hiring cleaners, making repairs, repainting, potentially renovating, and taking on the costs associated with listing and marketing your investment property. Then there are the costs associated with open houses, property showings, background checks, and more.
Needless to say, it adds up.
For real estate investors, it's crucial to reduce resident turnover as much as possible. You want those long-term residents! With that in mind, here are a few things to consider when buying, renovating, and marketing your investment properties to increase resident retention.
6 Considerations for Increasing Long-Term Resident Retention
Employment & Education Opportunities
On a broad scale, we know that rentals are best purchased in areas where there is growth in population and employment. On a smaller, more specific scale, it's good to target neighborhoods and properties that are in close proximity to places of employment. Consider the convenience of the resident when you purchase. That property in the middle of nowhere might be a great deal, but you're likely going to struggle to fill a vacancy.
Then there's the bigger piece of the puzzle: schools.
When we consider the people who are most likely to rent for the long-term, it is usually families with children. They are less likely to move because they don't want to uproot their children from a good school or network of support. However, it's not just important to look for any school: you need to be near good schools. Families, even those just considering having children, will gravitate towards districts that have highly-rated school systems.
As a real estate investor, being in these districts greatly increases the chance of your residents being the type to stick around.
Customer Service
There are three essentials to resident retention that every real estate investor should know: customer service, customer service, and customer service. You can have all the amenities in the world, the best neighborhood out there, and the most incredible school districts and conveniences around but if you customer service stinks, you won't hold on to residents. If your team can't address maintenance issues quickly, you're going to lose good residents. If your managers make your residents feel ignored, belittled, or otherwise bad? You're going to lose good residents.
Customer service is so crucial to resident retention. We absolutely can't stress is enough. You can have everything else on this list down pat, but if you can't nail customer service, none of it will work. You can't maximize your passive income earning potential without great customer service.
Move-In Condition
If you've spent any amount of time watching HGTV, you know that the buzzword next to 'open concept' is 'move-in ready,' and while the former isn't all that important, being move-in ready (aka turnkey) is crucial to your residents. If they were to sign the lease today, they should be able to step right in and start living—no waiting for the last coat of paint or one more repair.
How does that make a long-term impact on your passive income? It sends a message that you have high standards for your the quality of your properties—and that you expect your residents to care for them. In the long term, that simple act may keep your property in better condition and create intangible value in their minds that keeps them around longer.
Upgraded for Long-Term Living
For preserving your long-term passive income, this goes two ways. When some investors upgrade or repair their properties, they tend to think solely in terms of cost: not longevity. They look for quick fixes and cheap solutions.
Here's the thing: putting a little extra behind both repairs and upgrades is worth it for two reasons. One, the wear and tear won't be as harsh. You won't have to go back every few years to fix and spruce up some cheap finish or appliance.
Beyond that, think about what your residents want to live with. They likely don't want to deal with cheap, old finishes and appliances either. If the dryer keeps breaking down, the washer smells funny, or the countertops look horribly dated, they're going to tire of living there a lot quicker than if everything is modern, fresh, and nice. Quality makes a difference not just for you, but in terms of resident retention.
Do some research and look for the sturdier, more durable materials and appliances that are long-lasting and aesthetically pleasing.
Overall Environment
What's beyond your property matters. How's the neighborhood? What's the town like? Is this a good place to live? Safe? Would you live here? What kind of amenities are available for your residents? No, not every community needs shopping malls and bike trails and world class gym to be worth investing in. But knowing that the community has a strong draw—or at the very least, that it's growing? That's reason for residents to stick around.
Competitive Prices
Lastly, there's the obvious issue of price. For real estate investors, there's a balance to find between a price that's profitable and a price that's fair. Where you set your price determines how big your resident pool is and who is in it. You don't want to keep it too big or too small. And remember, over time, there are adjustments you should make to account for the economy and the competition!
There's so much that goes into resident retention and customer service in real estate investment. Why not partner with a turnkey provider who knows what residents really want?