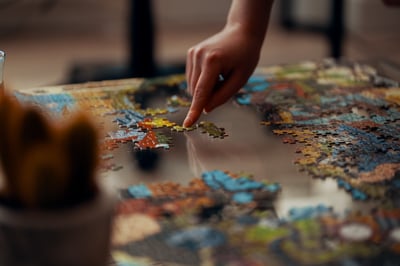 One of the questions we often receive at REI Nation is why we don't offer a comprehensive list of our available properties. This is something we know other real estate companies do. We're also used to browsing homes via apps like Trulia and Zillow. So why can't you browse our properties right from the comfort of the internet?
After all, wouldn't it be easier to see what's available and pick from there?
While this might work for some companies, we'll tell you why it doesn't work for us.
Relationships: the Heart of Investment Success
It should come as no surprise that we at REI Nation value the relationships we build with investors, residents, and vendors above all. The integrity and quality of these relationships are absolutely key in our ability to provide the highest of qualities in terms of customer service, advisement, and experience.
Because these relationships are so valuable to us (and ultimately, to our investors), we make the process of investing as hands-on and personal as possible.
For our part, that means investing the time and energy required to understand who our investors are, what their goals entail, and what they really want in their investment properties. We engage in what we call question-based selling. That is, we are not solely interested in making transactions for their own sake.
Instead, we build these relationships and ask questions so that our investors are matched with properties that truly fit what they're looking for.


2 Key Factors in REI Nation Property Matching
As an investor, you may have a broad idea of what kind of properties you want to invest in and you may have specifics in mind. It's important to understand that we don't want investors to ever feel like they are settling for anything less than what they truly want. Because of this, matching investors with the right property can take time — the more specific the guidelines, the more time a match is likely to take.
With that said, there are two broad categories that investors will usually prioritize: price point and location.
Price Point
One of the greatest advantages to investing out-of-state is the difference in price point. That is, the markets you choose to invest in may be more affordable relevant to where you live and your personal market's cost of living. Not only can you take advantage of markets that are growing in appreciation and rental demand (which may not be the case in your local market) but you can target a price point that you are comfortable with.
Depending on your experience, assets, and comfort level, different price points will appeal. This is a crucial consideration, particularly for new real estate investors.


Location
Different investors are excited by different markets. You might not be all that interested in Tulsa, OK, but Dallas might get you going! As we expand into new markets, we often experience a surge of interest in investment properties there. Of course, growth in new markets takes time — after all, we're doing our due diligence and ensuring that our standards of quality are being met.
Some investors are willing to wait to be in the markets they want. Others are less particular — just knowing that REI Nation is dedicated to bringing quality opportunities to investors is enough. Being particular about location is not a bad thing. In fact, it can be highly beneficial as you seek to diversify your portfolio and mitigate risk.


Does This Process Obscure Our Transparency?
REI Nation is dedicated to building trust with our investors. The fact that we do not offer any sort of public marketplace for our investors could be misconstrued as a lack of transparency. However, we do not believe this to be the case for one major reason:
We strive to be good stewards.
As real estate investors, we all want "the best" houses. We don't want to miss out on quality. At REI Nation, though, our properties are all held to the exact same standards. We're not selling Grade A properties along with Grades B to D. Every property we choose and renovate is done to the highest standards. You won't find us recommending so-so or "meh" properties!
Every house is a priority at REI Nation. We use the same standard of excellence. Because of this, there's not a substantial difference between properties in terms of quality. There will be cosmetic, price point, and location variations, but at the end of the day, you will get a solid rental property out of the deal.
We match investors with properties so that they never feel like they have to settle because their heart was set on a property that sold. Instead, we focus on building that relationship, understanding your needs and preferences, and matching you with the investment properties that will make you — and your portfolio — happy.
Invest in turnkey properties that are a perfect match for your goals. Join REI Nation!