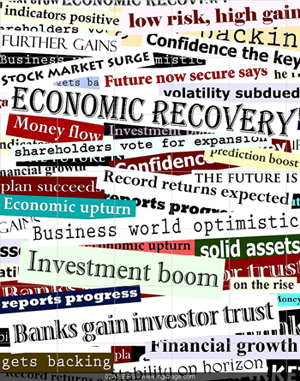 Everyone has something to say about the real estate market. That's no surprise, considering local real estate markets vary and can't really be used to gauge or predict the overall national market. Watch the national news for five days in a row and you are likely to get five different stories on the real estate market with five different "revelations".

You'll hear a lot of conflicting information from plenty of people, and many of them are considered credible in their field and others just claim the mantle of credibility. So how do you know which headlines to trust? How do you know when the source of information is real or when, say a magazine, is carrying the water for their advertisers. It can be very confusing to know where good advice can be found in today's real estate space.

When it comes to the direction of the real estate market, it is important to remember that the market where you invest is not always the same market as where you live. And, those two markets may act very differently. Is the market where you live looking up? Is the market where you live heading for another crash? How long until we see real recovery? What about the market where you invest? Are you in a market that never crashed in the first place?

The housing market over-all is still in a delicate place and that is mainly due to the economic recovery. There are tons of factors that affect the real estate markets' recovery (or lack thereof) and any predictions have to be taken with a grain of salt.

With that said, what assessments can we as real estate investors make about the state of the real estate market?
Is the real estate market recovering?
After the market crashed, saddled with the accompanying recession, the only way to go was up. And it's true — the real estate market is recovering. We're three years into recovery, but all signs are pointing to many more to come before all of that lost value is regained.
When looking at year-to-year home values in many areas, and across the United States, home values are largely on the rise. National values, however, are still quite a bit lower than they were in 2007, before the crash.
Home values will rise — but sluggishly. It could be a total of 10 years beyond the crash before we have our footing back. That's a decade in which values rise on uneven levels based on where you live in the country or where you are buying investment real estate.
What's holding us back?
Part of the reason the real estate market is struggling to recover is a lack of new buyers. Millennials are too often swamped with student debt while trying to find a job, let alone one that pays a living wage. The problems with the job market combined with the increasing problem with student debt is stunting the real estate market and barring would-be first-time home buyers from entering the market.
We recently wrote an article high-lighting the problems with the student loan debt and the fact that a majority of those - a VAST majority - with student loan debt, never received the corresponding degree. So they have the debt without the possibility of using the degree to improve their income potential.
On top of that problem, many of those who went underwater with their mortgages and ended up facing foreclosure aren't particularly eager to jump back into home ownership, either. Mortgage rates may be low, but it's not encouraging enough people to buy due to other factors.
What's the good news for real estate investors?
Even though the real estate market is all over the boards, there are still some good takeaways for real estate investors.
Home values are still down.
That means that there are still deals to be found for investors! Take advantage of relatively low prices — there are deals to be had for investment properties. Investors need to remember that the COSTS to build a home are not down. What is down is the value of existing homes. Another factor that is effecting the value of new built homes is cheap land and low labor costs in some markets like Memphis. It holds down the final cost to the end -buyer whether it is a home-owner or an investor.
Why does any of that matter? Anyone purchasing a home today - in the right market - has the opportunity to buy at a price that in theory will be lower than what that same piece of property could be bought or built for in the future. Whew! That was a mouthful! Point is, regardless of pricing right now, in some markets investment properties can be purchased at an excellent value.
Renting is doing well.
Studies continue to show that renting as an option is growing all across the country. Nationwide, between 30% and 40% of the population rents their housing. This is a significant number and it shows the strength of the rental market. Rents continue to rise at different rates around the country. In nicer neighborhoods where investors are taking care of the properties and the property management is top notch (neither of those are a given just because the neighborhood is nice), rental properties are in high demand.
Renting will continue to be a truly viable option for families. The real trick when real estate investing is to make sure you are fixing properties to a very high level and providing a great property. When you combine that will a high level of service from a property management company, then rents will continue to rise and those properties will continue to be occupied and in demand. Both are great signs investors and neither has anything to do with how quickly the market recovers.
What are your predictions about the recovery of the housing market? Share with us in the comments.