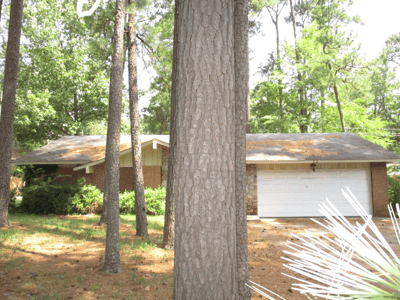 Our 'Turnkey Transformation' is in Little Rock, Arkansas this week, where we see a very neglected landscape and driveway get a makeover by our renovations team. We've been in Little Rock for almost a year now, and as we grow into other markets, we're able to see what a difference our teams can make on these properties. See the before and after pictures below to see this overgrown yard get a clean cut!

In addition to the exterior work, what's really interesting about this week's transformation, is that we had to purchase and install windows in almost every room! As you can see in many of the 'before' pictures, plywood and nails was all that was separating the interior from the exterior. While the cost of windows can certainly add up, they are clearly a necessity and they quickly made a big difference in the renovation process.

In addition to new carpet in the bedrooms, and vinyl plank flooring in the rest of the floor plan, this Little Rock home also got a new driveway. After years of wear and tear, neglect, and weathering on the old driveway, we needed to make sure that we provided fresh concrete. After all, a deteriorating driveway is not only an eye soar, but it can lead to sprained ankles or car damage.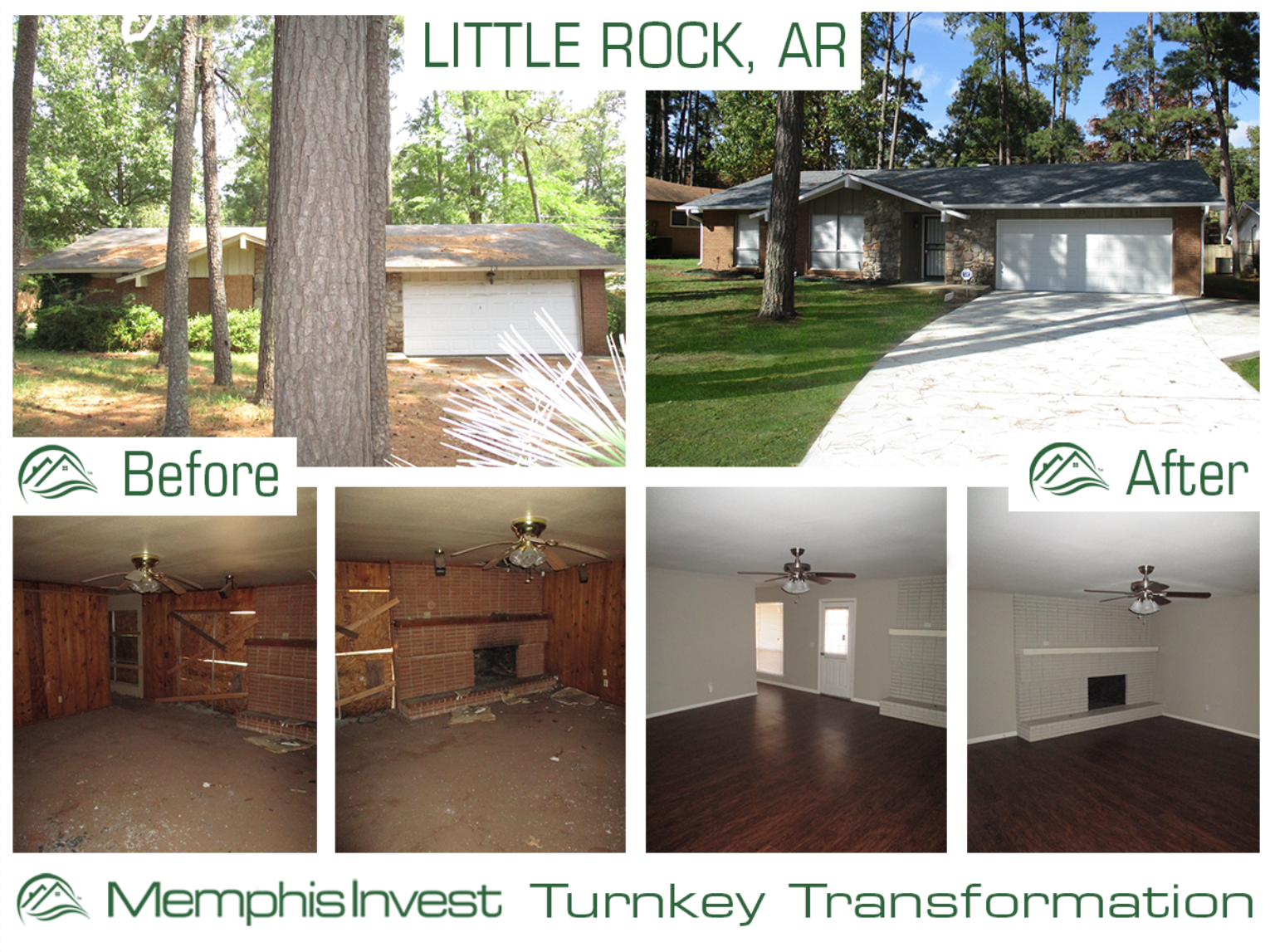 This renovation took almost 4 months to complete and we had a $67,000 budget to get this property all cleaned up for it's new owners and residents. The buyer for this home will be closing next month, and this will be their 7th property with Memphis Invest in 1 year! Having almost a million dollars in properties with us in Memphis, Dallas, Oklahoma City, and Little Rock, this diverse portfolio is set up for success!

About this Transformation:
The owner of this Turnkey Transformation found Memphis Invest through another one of our clients and is from Vermont. This is the investor's SEVENTH property with us, making them a member of our preferred clients, called the WOW Group.

This property was renovated for our Memphis Invest client, here's more info about the house:
- 4 bedrooms, 2 baths
- 2,015 sq. ft.
- House was Built in 1967
- New AC
- New Furnace
- New Water Heater
- New Dishwasher
- Pour New Driveway
- Install New Garage Door & Motor
- HVAC, Plumbing and Electrical repairs as recommended by licensed contractors.

Let us know what you think in the comments, we'd love to get your feedback!

Let Memphis Invest transform your financial future!