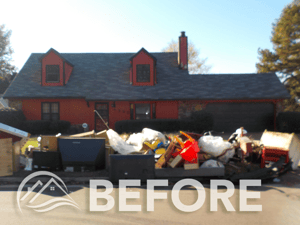 This week's Turnkey Transformation is in Memphis, TN and we have made quite a few improvements to this once trashed property. With the previous owners' belongings on the front lawn, and the house needing many updates (including lots of paint), our team was able to make a huge difference in the curb appeal and also the interior of the home.

With a budget of $39,500 and 85 days to complete, our renovations department started their rehab process on the exterior of the home. With fresh paint, landscaping, and a dumpster to collect all of the garbage, we were able to make big changes outside. A new roof, fence and garage door also helped spruce up the house along with a newly poured driveway. Having wood panels on the outside meant that we heavily inspected all of the siding to be sure to replace any rotten wood. The new exterior paint color really makes the biggest difference, making the home seem brighter and cleaner than it's previous barn red facade.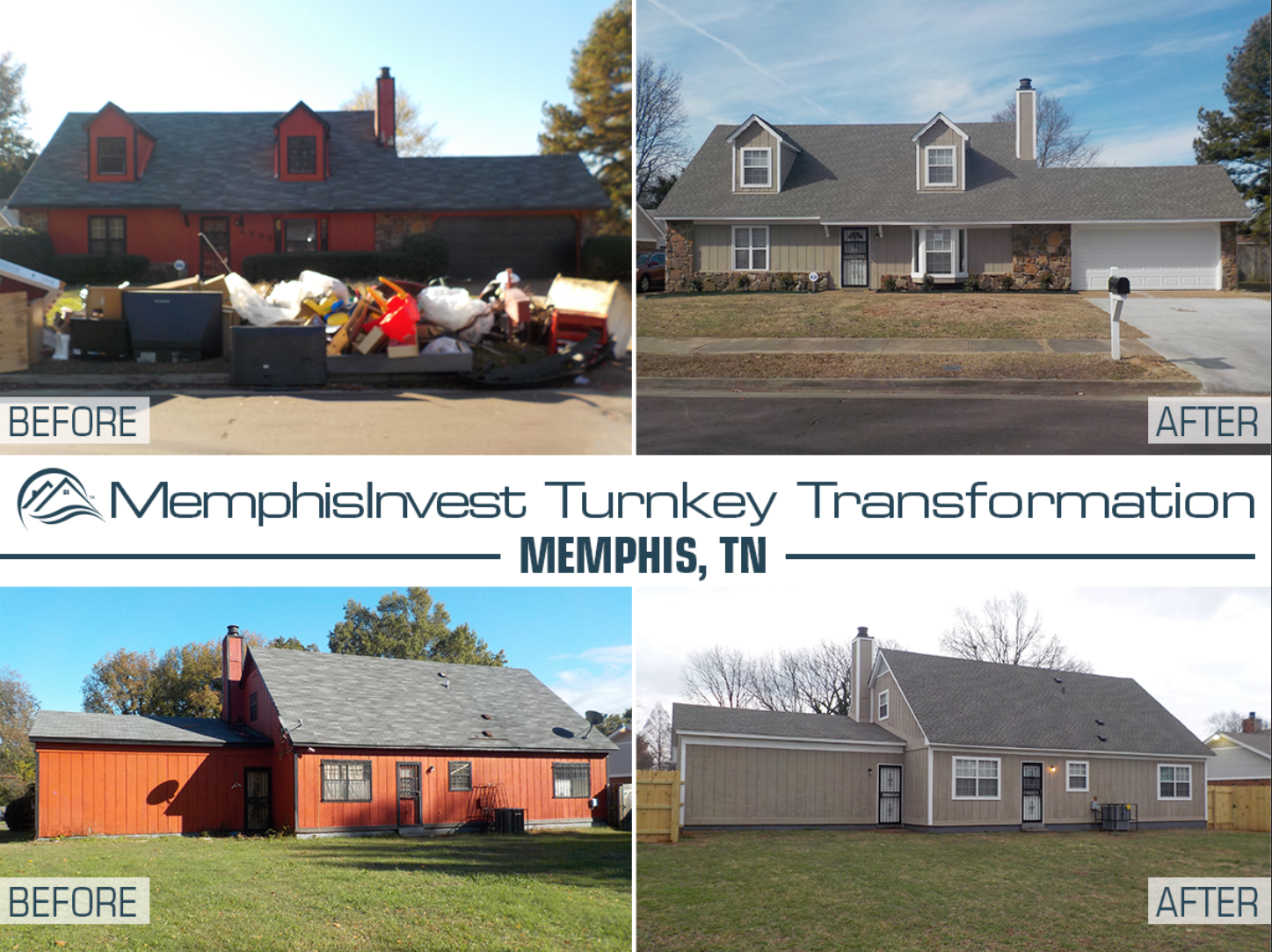 On the inside, we did a lot of minor repairs and cleaning. The 'bones' of this home were very sound, so painting, new floors, counters and fixtures were really able to give the home a cleaner and updated look. The outdated bathrooms and kitchen were given a facelift and we made sure to update and service the electrical panel, HVAC and plumbing in the home as well.
This property already has residents signed and approved with a 2- year lease and at the higher end of our projected rent range. And the buyer for this investment property is scheduled to close next week! Having a property occupied prior to closing is what we strive to do, allowing our clients to start collecting on their investment as quickly as possible. Premier Property Management handles all of our management for our clients, and their number one goal is to find a qualified resident for all our investment properties.
About this Transformation:
The investor for this property is a new client with Memphis Invest, and will close on this property next week. They found us through online searches for turnkey investment companies, and bought this home using conventional financing with one of our many approved lenders.

This property was renovated for our Memphis Invest client, here's more info about the house:
- 4 bedrooms, 2 baths
- 1,684 sq. ft.
- House was Built in 1977
- New Furnace
- New AC
- Update Electrical Panel
- Installed New Roof
- New Garage Motor and Door
- New Dishwasher
- HVAC, Plumbing and Electrical repairs as recommended by licensed contractors.

Let Memphis Invest transform your financial future!