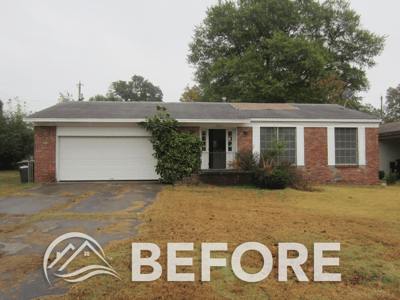 We're in Little Rock, AR for this week's Transformation Tuesday where we'll see this 50+ year old property get so many upgrades! In addition to a new roof, and lots of major appliances, we'll find out in today's blog post why Little Rock is a solid market for turnkey real estate and how the investor for this property closed 13 houses in 2 months!

Memphis Invest has been investing in Little Rock real estate for over a year and a half, and it's proving over and over again to be a great addition for us and our investors. Through insightful leadership, the Little Rock economy has flourished and expanded. Overall market stability is increased with access to local, state, and federal government jobs.

The affordability of the market attracts both population growth and makes it accessible for real estate investors. Though inventory has been squeezed, turnkey investors can easily navigate the market with Memphis Invest. To find out more about Little Rock and how it may benefit your portfolio, click here.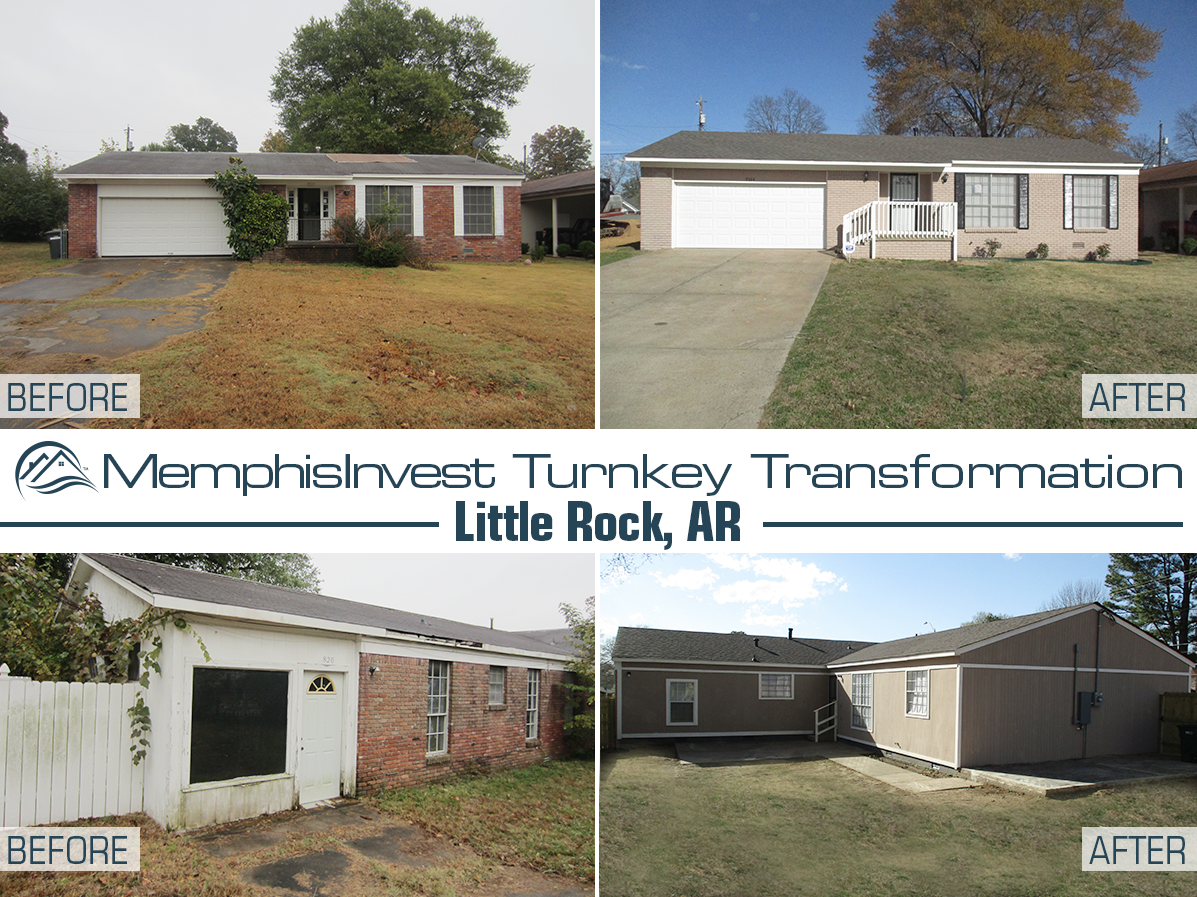 After 119 days of renovations and $61,000, our Little Rock renovations team was able to improve this property inside and out. A new roof, new electrical panel, AC, water heater, furnace and garage, this home had a huge facelift. Our team also did a good cleaning on the inside, tearing down old wallpaper and carpet and replacing with crisp colors and vinyl plank flooring.
The investor for this property was in a unique position when he came to us at Memphis Invest. Another client referred them to Memphis Invest and after speaking with our team, we discovered that the buyer for this property was identifying properties for a 1031 exchange. If you're not familiar with a 1031 exchange purchase, we've written some previous blog posts that can explain more about how investors are able to use this purchase method for tax advantages.
Related Article: What Every Real Estate Investor Needs to Know About the 1031 Exchange
After talking with their portfolio advisor, the investor for this property explained their needs and preferences for their 1031 transaction and how they'd like to go about building their real estate portfolio. Because our team is well versed in 1031 exchanges and their regulations, we were able to assist this buyer with multiple transactions and purchase methods while easily meeting 1031 qualifications and deadlines.
In fact, with this particular client, we helped them close on THIRTEEN properties in 2 months! With turnkey homes in Oklahoma, Dallas, and Little Rock, we were able to help them diversify their portfolio with different markets, and also diversify their purchase method using both cash and conventional financing. Having a knowledgeable team assist you with a well balanced portfolio is key to long-term success and financial growth. Give us a call today to see how we can help with your real estate investing needs!
About this Transformation:
The investor for this property is a client with Memphis Invest from California, and found us through another client of Memphis Invest last year. This property was renovated for our Memphis Invest client, here's more info about the house:
- 3 bedrooms, 2 baths
- 2,000 sq. ft.
- House was Built in 1965
- Installed New Hot Water Heater
- Installed New Furnace
- Installed New AC
- Updated Electrical Panel
- Installed New Roof
- Installed New Garage Motor
- Repaired Existing Garage Door
- Installed New Dishwasher
- HVAC, Plumbing and Electrical repairs as recommended by licensed contractors.

Let Memphis Invest transform your financial future!