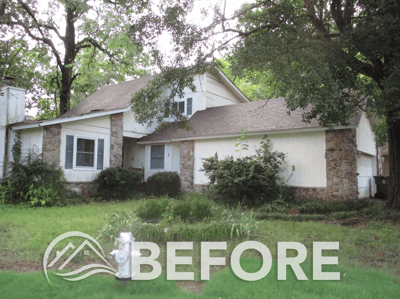 This week we're in Little Rock, AR for our Transformation Tuesday. Little Rock is a more recent addition to the Memphis Invest team of markets, but it has proven over and over a solid opportunity for turnkey investors. This 40+ year old property has had a massive makeover, and when a a well-renovated home in a stable market is available, we have the best of both worlds for investors and residents!

One of the reasons Memphis Invest chose to provide turnkey properties in Little Rock, AR is because of the area's economy. Through insightful leadership, the growing Little Rock economy has flourished and expanded, creating market stability. With access to local, state, and federal government jobs, Little Rock has a lot to offer and will undoubtedly continue to have job and population growth. To find out more about Little Rock and how it may benefit your portfolio, click here.
This property had a pretty extensive renovation, with a 219 day timeline and a $56,000 rehab budget. With a great deal of landscaping to be done and lots of mess to clean up inside, our team really had their work cut out for them. It's not uncommon for our properties to be in a distressed state when we purchase them. Many former residents or homeowners abandon their unwanted belongings and it's up to our amazing team of vendors to dispose of the garbage and clean up any and all unwanted items. This not only takes time, but sometimes also involves dumpsters and dumpster removal.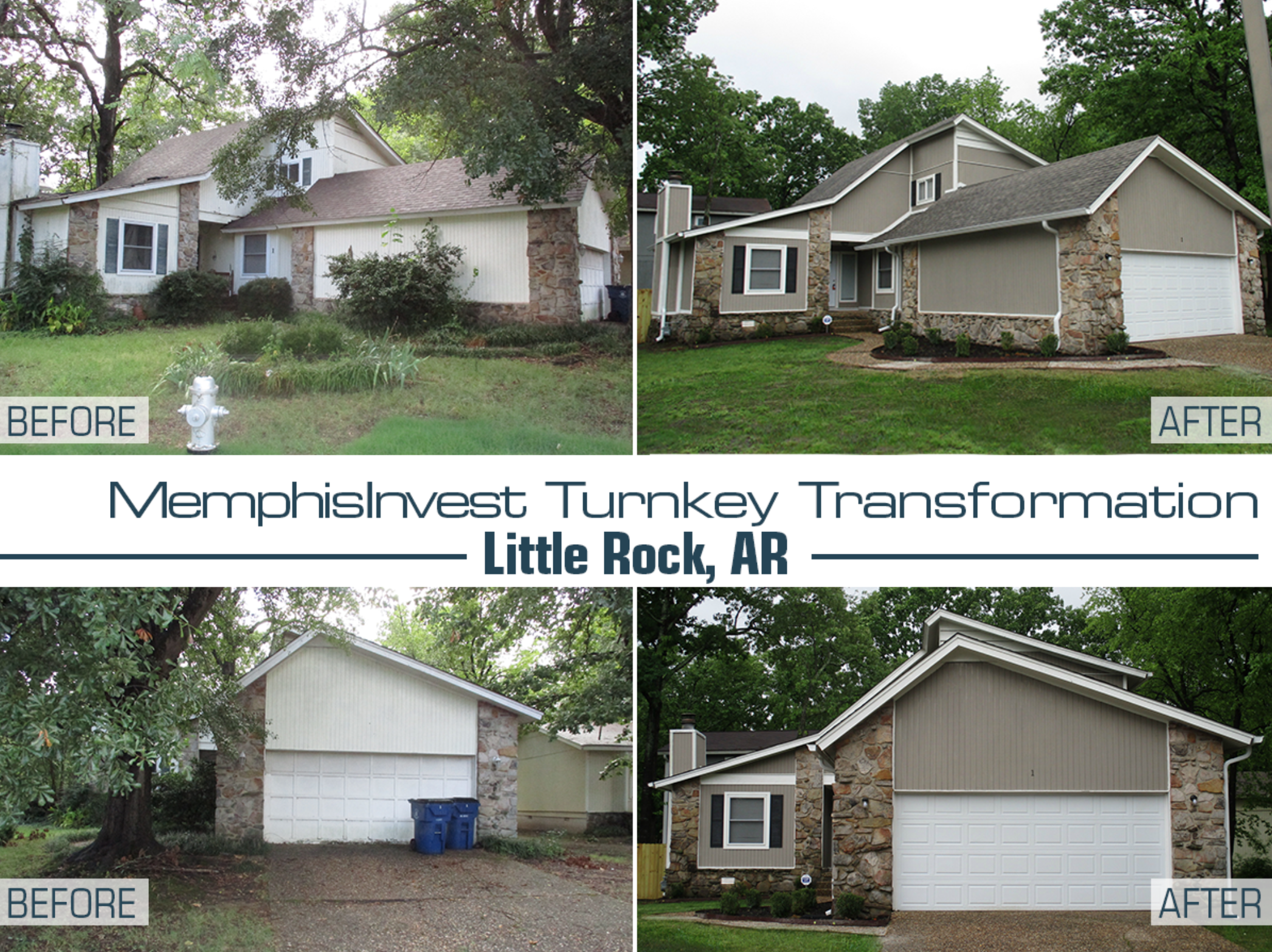 Another item that can be costly and time consuming is tree removal. As you can see in the before and after pictures, a large tree existed right next to the sidewalk of the home, proving to be problematic for a few reasons. When a tree is this close to the house, it can be dangerous to the home and the homeowners. Tree roots can damage the pavement on the sidewalk and driveway, as well as encroach on the plumbing lines underneath the house. In this particular incident, not only was the tree cracking the concrete, it was far too close to the home. If a tree is leaning toward your house, or even has branches touching your roof, this is a clear indicator that it needs to be removed. A few other reasons may include tree rot, since an unhealthy tree is a dangerous and unpredictable, it's best to have an expert assist with the diagnosis and removal of dead trees.
About this Transformation:
The investor for this property is from Maryland and found us through Fortune Builders, a real estate investing education program. They currently own EIGHT properties with Memphis Invest and are in the process of purchasing EIGHT more. This property was renovated for our Memphis Invest client, here's more info about the house:
- 3 bedrooms, 2 baths
- 1,497 sq. ft.
- House was Built in 1977
- Installed New Water Heater
- Installed New Roof
- Installed New Garage Motor
- Repaired New Garage Door
- Installed New Dishwasher
- HVAC, Plumbing and Electrical repairs as recommended by licensed contractors.

Let Memphis Invest transform your financial future!