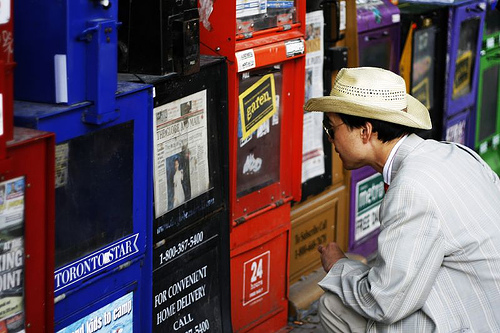 There are hundreds of news sources and blogs out there for real estate investors to read. There's advice to be taken in, projections to be considered and trends to be analyzed.
Catching up on real estate news can be a challenge — but at Memphis Invest, we wanted to lend a hand. These are just a few of the articles and sources that we read on a consistent basis to stay up to date with real estate happenings! Check back in with these sources weekly to keep an eye on real estate investing news.
This week, we've compiled just a handful of articles from various real estate news sources and blogs that investors may find helpful — if not now, then down the line.
4 Must-Read Real Estate Articles for the Week
Falling victim to any sort of scam can be a draining experience, leading not only to headaches, but financial loss and legal entanglements. We never think it's going to happen to us — but like people, properties aren't immune to identity theft. Read the tale of how one owner found out that his property was being illegally advertised on Craigslist by an individual looking to swindle money from unsuspecting renters. He also offers a step-by-step account about how he handled this dilemma and how investors can prevent it from happening to them.
Inventory remains tight on available homes, which is a positive sign for the housing market. From January 2014 to January 2015 the inventory of available homes declined nearly 18.5 percent according to TAR.
For the first time since 2009, the U.S. was the top destination for capital going into real estate markets, according to Cushman & Wakefield's annual report, leapfrogging over China. In a nod to the youngsters, the survey found that the top markets offering "the right live/work/play environment" for millennials were Nashville, Brooklyn, Portland, and Memphis.
In keeping up with real estate trends, we've seen the market in many places rebound exponentially. In Houston, for example, home prices have been skyrocketing and outpacing earnings in terms of affordability. As markets level off, they may be helped further by the fact that builders are finally beginning to catch up with demand. Inventory has been low across the board and unable to keep up with demand, which has driven prices up.
While we don't endorse doomsaying, it's true: homeowners and investors need to consider the possibility of another housing bubble. Despite recovery, the many variables that affect the market must work together in the right way if we're to see lasting recovering. Some valuable information on warning signs are here — pertinent for investors to keep abreast of.
Market recovery means that foreclosures are gone, right? Not so. Many investors joined real estate investment when the market bottomed out. After all, mortgage foreclosures meant that properties were available for prices at record lows. It was a good time to invest, and doing so helped the market get back on its feet. Less serious investors left the business when this happened, while others even bemoaned the reducing foreclosed inventory.
But the age of foreclosures isn't gone — in fact, many properties are still in this situation, offering investment opportunities left and right. You may have to look a little harder, but there are still deals out there.
What kind of real estate articles are on your must-read list? Let us know in the comments and we will include them in our lists!
---------------------------
Check out our 42-page ebook for advice on buying out of area investments!