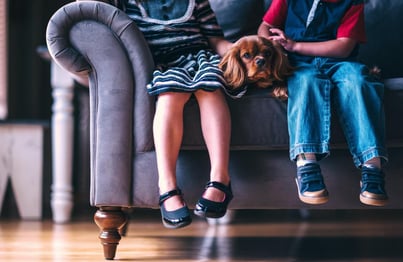 Tenant retention: it can be a big bug bear for some investors.
Have you found yourself with high turnover and not knowing the cause? Maybe you keep doing everything right, but you just can't seem to get good tenants to stick around for longer than a year or two.
Granted, sometimes there's just nothing you can do. The sway of life pulls people away to new opportunities and it just doesn't have to do with your property.
But, on the flip side, there is a lot you can do. In your marketing, in your strategy, even in your lease guidelines and rules—you can do a lot to ensure that the good tenants you get stick around for a long time and are sad to go when they have to leave.
This is about increasing your retention and preventing turnover so that you can maximize your cash flow!
At Memphis Invest, we have become pretty damn good at tenant retention over-all. Our average length of stay above four years and approaching five years. Our lease rates and terms for residents are far superior to other management companies both in length of stay and amount of rent we are able to attract. Do we still have move-outs and deal with the occasional problem resident? Absolutely. But our performance blows away the industry standard.
In 2016, less than 20% of our global portfolio experienced a turnover and less than 25% of our clients dealt with a vacancy. So while, on occasion, we deal with a client who is not satisfied with their particular properties' performance, the cause may be very specific to that particular property.

How is our team able to perform at such a high level while managing over 4,000 properties? By following very specific guidelines and procedures. These steps will absolutely help you find success if you manage your own properties.
Top 5 Tips to Increase Resident Retention
1) Think of Families First
What does it mean to think of families? Well, the tenants that are going to stick around the longest are the ones who seriously want to put down roots. They may have or want to have children. You have to start thinking like a parent and what parents value: and that means considering big picture items like proximity to highly rated schools and kid-friendly amenities like parks, playgrounds, and entertainment, to smaller things that you can do: installing child safety locks on cabinets, fencing in the yard, or adding other child-friendly touches to your property for particular tenants.
It means going to extra mile. Tenants that stay usually stay because their rental doesn't feel like a temporary pit stop—it feels like home. A few other considerations might be in-unit laundry and allowing tenants to paint and customize the property (with approval).
2) Welcome Furry Friends
We know, children, pets...your risk alarms are probably going haywire! Yes, pets can be messy and hazardous. That's why you have pet deposits. The fact of the matter is people like pets. They enjoy companionship and having a pet is a strong, emotionally charged decision. Some people would readily move if it meant they could have a cat or a dog.
If you've barred pets from your properties, it could be hurting your retention.
There are ways in your lease to protect yourself by spelling out specifically what is and what is not allowed in your property. If a prospective resident wants to have pets in their properties, you can also include an extra deposit on the property and make that deposit non-refundable. That is price for the resident of having a pet, and it allows you a whole new avenue to getting your property and keeping your property occupied.
3) Give Them Room to Grow
We're not just talking about children. We just mean stuff! Children can be part of that equation, but honestly, people just have stuff. We accumulate things over time, and in many cases, rental properties don't tend to have a ton of extra wiggle room. One of the first things tenants and homebuyers alike look for in a property is storage space.
Ask yourself: do your properties have enough of it? Older properties especially might have tiny, inadequate closets. Look into what storage solutions you can add to your property: built-in shelving, a shed out back, expanded closet space, better cabinetry...there are many options available to you.
4) Prioritize Safety
People that don't feel safe don't tend to stick around. As real estate investors, we have to consider both internal and external environmental factors. External factors come first: these involve the location of your property. The neighborhood, the demographics, the crime rate. It's the environment that your property is in. The outside factors and influences surrounding the property.
Do your tenants feel safe when they step outside?
The internal factors are the opposite. Do they feel safe inside of your rental property? In their own home?
You have an enormous ability to control this from the outset: by picking properties that are in reputable, safe neighborhoods and by providing security measures for your tenants. That includes adequate outdoor lighting, solid doors, locks, and deadbolts, smoke and carbon monoxide detectors, and even security alarms in the case of a break in.
5) Hire Good Management
Make sure that your tenants are being taken care of and listened to. Tenants that don't leave because of the property leave because they aren't being treated well. Make sure that your customer service is at the top of their game and that issues are being addressed in a timely manner.
If you pay attention to the things that attract long-term tenants, you can drastically reduce tenant turnover and maximize your earning potential in real estate investment!
Want to learn from real investors, real property managers and the
best in the biz? Join us at the Passive Real Estate Summit in April!