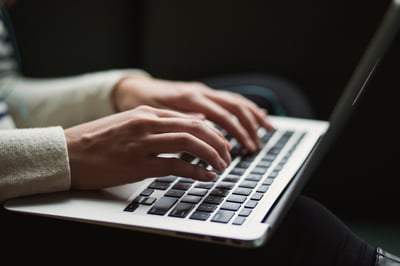 Technology seems like it's advancing faster than ever. In many ways, the real estate industry has not kept pace with the times. Throughout 2020, we saw how the COVID-19 pandemic accelerated many emerging trends in real estate, such as migration to secondary and tertiary markets and the transition from multifamily to single-family housing.
In many ways, the application of technology in real estate accelerated too. Virtual tours and more advanced 3D-technology enabled and empowered investors to buy while minimizing their exposure to the virus.
For real estate investors, technology can be a valuable asset. It can also be a crutch that does more harm than good.
Here are our recommendations for utilizing technology in real estate, whether you're managing your finances and portfolios, automating your systems, or looking for that extra leg up.


5 Questions for Assessing the Added Value of Technology for Real Estate Investors
Does it save time?
Technology, ultimately, is supposed to make our lives easier. However, we have to acknowledge that some systems and software have a learning curve that causes them to be anything but convenient. When we're looking to incorporate new systems and technology into our lives, accessibility is a key determinant in whether or not you should spend the time and money to learn them.
Ultimately, we're looking for our systems to be streamlined and made faster and easier, not more convoluted. In the same way, the technology we use, ideally, is designed for what we do. While you may be able to use certain features of a program or service, know what you really need as an investor. You don't want to pay for features that you have no use for.
Are the channels of communication open and meaningful?
The human element is still so important in real estate investment. While we at REI Nation provide our investors with a dashboard and access to at-your-fingertips information, we also make a point to communicate with our investors one-on-one. We never use technology as a replacement for a real human relationship.
No matter what kind of technology, software, or platform you use, you still want to be able to maintain meaningful connections with others. Does your technology make the people you need more or less accessible? None of us want to be stuck behind a screen. For our applications, mobility is key.
Can I focus on more important things?
Technology, in many ways, is like your turnkey provider. Let us explain: in an ideal situation, your turnkey provider and property management team remove the mental and physical burden of managing your investment properties. The day-to-day operations are taken care of for you, so you can focus more fully on your overall, long-term investment strategy. You can realign your priorities to look at the big picture rather than getting lost in the weeds.
When it comes to new software and technology, you want to prioritize meaningful automation. Identify the tasks in your life that do not add real value to your goals — things that you can delegate. This delegation, in many cases, can be given to technology rather than an employee.
When evaluating technology, be sure that it is freeing up your time and energy for the important things in your life rather than consuming them.
Will it pay for itself?
Technology can become expensive very quickly. Between hardware, software, and subscription services, you can find yourself paying far more for "convenience" than you should. While new, flashy platforms may seem like the one-and-done solution to all of your record-keeping woes, you need to be sure that the technology you utilize doesn't just look good. It needs to optimize your performance, too.
The truth is, in many cases, doing something the old-fashioned way does not consume as many resources as paying for the newest, most "innovative" technology that does it for you. We have to weigh the opportunity cost when implementing technology.
It should pay for itself in time, money, and hassle saved.
Am I more organized?
For real estate investors, organization is critical. We all need to be able to find the data and documents we need with ease. Technology should make you more organized, not less. This can happen when you are in transition between physical and digital operations. But just as a filing cabinet can be misused, so can the technology we have that is designed to keep us organized.
No innovation will save you from human error. With that said, some platforms and services are easier to use and navigate than others. At the end of the day, you need to be able to find what you're after with minimal hassle and headache. If your technology isn't doing that for you, then you should look for a new way to do things!
Whether you're looking to assess your current systems or on the hunt for the latest and greatest in real estate technology, start by asking the real questions. At the end of the day, the value added to your experience should be unquestionable.
Start your career as a real estate investor on a firm footing. REI Nation has a personal advisor waiting to help you start your turnkey investment journey!