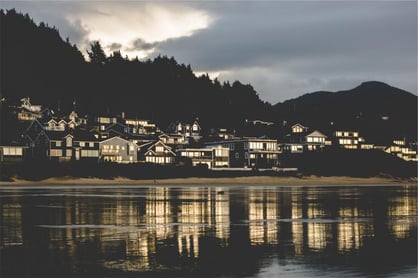 Getting into the business of real estate is an infinitely rewarding journey. Investing now means building up a solid financial future: something you, your family, and future generations can depend on and enjoy.
Investing in real estate, however, isn't as simple as just starting. It's a business that demands a lot of education and time to be done right and profitably, and, really: the stakes can get high. Should that deter you from starting? Absolutely not! The reward is worth the work it takes, and many times over.
Investing in real estate just isn't a get-rich-quick scheme, and if that's what people are expecting, they're in the wrong place!
Beyond getting started, there are questions you as an investor have to answer for yourself: what kind of investor do you want to be? There are endless opportunities out there to fit the particular style that captivates and excites you.
Just some of the more popular ways to invest in real estate:
Wholesaling

Rehabbing/flipping

Turnkey real estate

First-time home buyers

Multifamily
That's not even accounting for things like CRE (commercial real estate), vacation homes, land, and all the many other variations and types of real estate investments out there.
When you jump into the world of real estate investment, knowing where to begin and how to invest is an adventure.
The 5 Stages of Finding Your Real Estate Niche
As an investor, you need a niche—a particular area of investing that you love and excel at. You don't have to invest only in one way, but the more specialized and knowledgeable you are, the more mastery and success you can have in that particular area.
1. Investigate the Details
It's time to go back to school and hit the books—you've got homework ahead of you. The first step to getting involved in any sort of real estate investment is to learn how it works. Identify, first of all, which kind of investments interest you the most. After you've done your preliminary research, dive deeper. See how the logistics line up with your life and your personality. Do you like things fast-paced and hands on? High risk? Or do you prefer a slower, more stable approach that's more low maintenance?
See what lines up with your personality and your style and go from there.
2. Map Out Your Goals
Once you've identified and thoroughly researched the options that seem best for you, start working on your goals. As a real estate investor, your goals are what keep you on track and moving forward. These are detailed, achievable, and both for the long and short term! With these in mind, you can better identify if your investments are working for you or against you.
3. Experiment
Something not working? Something working well? Don't be afraid to branch out and experiment once you've established yourself as an investor. Get out there, try other ways to invest. You want a niche, but there's nothing wrong with trying new things, either—who knows, you might find a new passion! (Plus, portfolio diversification is also a plus!)
4. Talk to Other Investors
Along the way, whether you're just starting out or have been investing for years, don't forget to consult with your colleagues in the field. Other investors have different perspectives that can lend new insight that maybe you didn't consider. They might not convince you to change the type of investments you make, but they might turn you on to new strategies. Either way, their experiences can be beneficial to you.
5. Learn from Experience
Along the way, you'll figure things out for yourself, too. Experience, they say, is the best teacher, and it's no less true when investing in real estate. Finding your niche doesn't happen overnight. Refinement takes time. But once you discover the method of investment that's fulfilling for you, there's no feeling more right or more rewarding.
If you're looking to learn more about turnkey real estate investment, an approach that allows investors to earn passive income without the hassle of day-to-day
real estate investing, you've come to the right place!
We can help you get started.