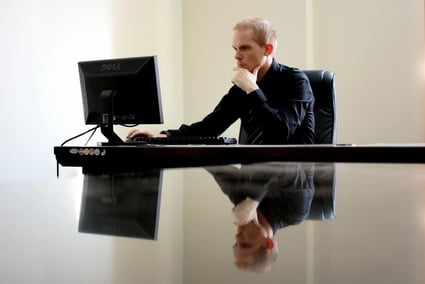 Investing in real estate is great. But you know by now that we're realistic about the business: we know that it comes with it's fair share of angst and problems.
We've all been through, seen it, and been there. We've made our own mistakes and learned not to repeat them.
Real estate investment can be an incredible avenue to financial freedom. But it's not a primrose path—there are no overnight successes, no getting rich quick, and no perfect investors. We've all had to learn some tough lessons along the way because we've made some big mistakes.
These are just a few lessons we've learned or gleaned from observation that we wanted to share in hopes that you won't have to learn the hard way, too!
6 Hard Lessons Every Real Estate Investor Must Learn
Cheaper is not better.
This is a biggie. A lot of real estate investors make the mistake of believing that the cheapest investment properties are the best buys. If they buy low, then their profit margins are going to be higher, right? No necessarily. What you learn pretty quickly is that buying cheap depends on a lot of factors. Is it cheap because it's a good deal, or is it cheap because it's a headache waiting to happen?
You have to consider: what can I get for rent in this property? How much will it cost me in renovations? What kind of problems can I anticipate? With cheaper properties, you usually won't be able to rent them for as much. Sometimes cheap means a deal, and sometimes cheap is just cheap. You're just working with smaller numbers and not-so-great profit margins.
No man is an island.
For some reason, a lot of real estate investors start off on this assumption that they can do this thing alone. And it's usually (again) this assumption that they can save money if they handle landlording responsibilities themselves. If they don't hire a manager, that's more money in their pocket! But when you think about it more deeply, not having a manager greatly hinders your ability to strategize and scale and grow your cash flow. They're actually stunting their cash flow potential.
Beyond that, you need a network and a support system. Not just in managers, but in other investors, in real estate professionals, in people who can help, mentor, and advise you along the way. Don't try to do it alone.
Some problems are unavoidable.
Risk exists in every investment. Denying that it exists, or thinking "it could never happen to me" is a disaster waiting to happen. In this business, you're going to have problems. Whether it's a deal gone wrong or appliances needing to be replaced at an inopportune moment (is there ever an opportune moment?) things don't always go according to plan. And as investors, we have to plan for that.
You need to anticipate problems with a safety net. Accept that there will be problems and prepare well and you'll be much better off.
Don't overpay for a property.
When you start pursuing a deal, things can get out of hand. It's so important to keep your numbers front-of-mind. It's not enough to pay market value for your properties if you want to actually make money on your deal. Run those numbers and keep your profit margins in mind. Don't allow yourself to overpay and get sucked into a property that doesn't make you money. Even if it causes you to only have negative cash flow in an "off" month with extra repairs, it's not worth it!
Cash flow is key. So get it right.
Just in general, we can't overstate the importance of your cash flow. That is how you make money in real estate investment. So no matter what you're doing, you need to have those calculations down pat and at the forefront of your decision making.
Always put services first.
A lot of things can get in the way of services. Maybe we're trying to be frugal. Maybe we're greedy. Maybe we just don't think about it because of inexperience. Experience and time has taught us just how important good service is. In real estate investment, you management is paramount to your success. If there's a place not to cut corners, it's in the management department.
The lessons we learn throughout are real estate investment careers are tough ones. Ultimately, though, they help us become better, smarter, stronger investors who make wiser decisions for our financial futures.
It always helps when you can learn from others and lean on great partners who have been around the block. You don't have to make the same mistakes as everyone else.
Trust a turnkey partner who knows!