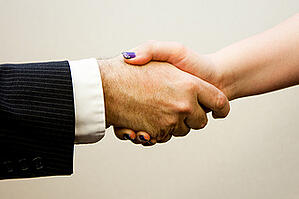 Real estate investors, especially active investors, make deals all the time. We most often look to buy — after all, investors are interested in snatching up suitable properties to generate investment income. Selling also plays a big part in the real estate investment business. There will come a time when it may make sense to streamline a portfolio and either sell or possibly trade into different properties.
No matter what side of the deal you're on, it can be incredibly frustrating when you're stuck playing the waiting game. While rushing through a deal can spell bad news, there's nothing more frustrating than a deal that's stalling.
Here at our Memphis offices, we have our accounting team as well as our contracts and closing teams. They are tasked with streamlining our deals and helping everything run smoothly, quickly and efficiently. There is absolutely nothing more frustrating than spending extra time and effort on contracts working to shepherd them to closing and performing multiple tasks multiple times!
There's good news: real estate investors aren't powerless to change the timeline to completion for their business deals. No, there's plenty of business strategies both buyers and sellers can use to make the process more tolerable.
Effective Business Strategies for Closing Deals More Quickly
For Sellers
Be Upfront About the Price
Don't spend a lot of time with walkthroughs, demonstrations and pitching without letting the potential buyer know what the cost is. If you drop cost on them at the end of your pitch, that's where their focus will be. If you're upfront and get money matters clear in the first place, you'll have the time to draw attention to how the property you're selling is worth that cost. Instead of hiding the price, build value around it.
Look for Opportunities to Move Forward
Once you think you have a buyer, you need to move them forward. Check regularly to see if they're ready to close. Consider what's holding them (or you) up without making excuses. You must be consistent (but not overbearing) with clear communication in order to have a quick, successful sale.
For Buyers
Have Your Documents in Order
Investors, come ready to buy. To ensure that a deal closes at a strong pace, get that mortgage pre-approved, have all of your necessary papers ready to go. Know what questions you need to ask and what the steps are to getting things done.
Know Your Limits
One way not to waste your or the seller's time is to know exactly what your limits are. What's your budget? What are you looking for in the property? What are your deal breakers? These are the kinds of questions real estate investors should consider going in. That way you'll prevent moments of indecision that can drag a deal down. If you know something isn't going to work, you can move on to another deal that will.
Both buyers and sellers should put high priority on organization, integrity and professionalism. While there are plenty of strategies out there that claim to guarantee deals, the best you can do is control your presentation and preparedness to get the job done.
Have you had a deal stall or fall through? Share what you learned from the experience in the comments.