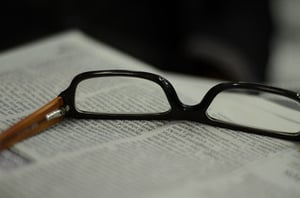 By now, you know the drill. Instead of having you browse the web to curate your own collection of must-read real estate investment articles and real estate blogs, we're bringing you a quick list to get started. From trending real estate news to advice and success stories from other investors, we hope to offer you something that leaves you with inspiration and insight.
Check out the articles we found this week:
5 Recommended Real Estate Investment Articles
Sometimes, investors don't think of themselves as small businesses. But really, they are — and some of the most successful around. In this report, Than Merrill highlights the astonishing success rate among real estate investors as well as what causes small businesses to fail, how to overcome, and a bit of inspiration for investors to be the best they can be.
Tired of wearing the landlord hat? Plenty of investors still try to juggle the responsibilities of both owner and manager. They hold on to it too, reluctant to hire a manager to deal with the daily grind. Zillow brings a bit on what the tipping point is. Lou Caton describes how he came to realize he needed a landlord to manage his rental property — and hiring a rental management company was worth the cost in the end.
We all know that different markets affect each other. After all, no market exists in true isolation. But did you know about the growing, new type of real estate-energy investor? As technology improves and the energy industry evolves, real estate investors would do well to pay attention and capitalize on the imminent changes.
Speaking of technology, it's changing the face of real estate. Unprecedented smart phone and Internet use means that real estate is really all in a new world. While there have been online listings for decades, technology is still changing the game. From real estate listing, crowd funding and online stocks and monitoring, investors really can't afford not to catch up with the times.
New models of investing are popping up all over the country. We've talked before about real estate crowd funding, and real estate cooperatives aren't too different. After success in its region of origin, the Northeast Investment Cooperative (NEIC) has gone national. Cooperatives offers a more accessible, local method of investing — and it's a model that demands attention.
What real estate investment articles stood out to you this week? Share your recommendations in the comments.
Want to get alerts each time we write a new article?
Just click below...