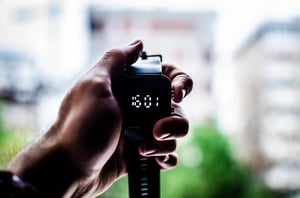 When it comes to our finances and especially when it comes to investments, we tend to get in this mindset of waiting for the right time.
We want the moment to be right. We want the market to be primed for the best deals, the best rates, the best chances for our success. While there's nothing wrong with that per se, we have one big question that begs asking:
Is timing really everything?
There's something in us that wants everything to fall into place perfectly, but if we're honest with ourselves, waiting for the perfect moment means we're never going to get started at all!
6 Words of Wisdom on Timing in Real Estate Investment
Worry less about timing. Focus more on anticipation.
We get wrapped up a lot in timing, as if we can hit the buzzer at the right time and win more in the real estate investment lottery. But here's the thing: it's not really at all about when you jump in. A lot of investors jumped in in the wake of the last U.S. recession, when the foreclosed homes were plentiful and deals were everywhere and investing was easy. And a lot of them jumped right out when it got hard. It's easy to jump in at the right time when that time is obvious. It's a lot harder to stick around for the long haul.
When the timing is good, it's obvious. What's harder is anticipating where the market is going and getting ahead of it: and that's ultimately the strategy that turns average investors into masters of the craft. These are the people who identify emerging markets before they're there, who buy properties before they explode in appreciation when a market suddenly becomes the next hot commodity.
That's a lot more difficult, but it's a lot more lucrative. Timing is less about the now and more about forward thinking: it's about knowing your markets.
You're never too young or too old to start.
Some of us also worry that it's too late for us. We're too close to retirement, there's no point in starting now, I can't start investing…
And it's not too late for you. You can keep earning passive income well after you've retired. Why not? Just because you've missed out the years you could have been investing doesn't mean that you shouldn't start today.
And if you're young? You're not too young to start. Many real estate investors started out when they were in college and without a lot of capital to work with. Age and limited experience doesn't have to hold you back from the starting your financial future today.
"Waiting for the right time" is code for "I'm afraid."
Whether it's in real estate investment or not, many people say that are "waiting for the right time" because they are really just afraid to take the plunge. There's no shame in that—in fact, it's natural to be afraid at critical junctures in life. But when timing because an excuse, you have to realize it. It's holding you back from incredible things, and you're robbing yourself from a good future. You're robbing yourself of opportunity.
Every market moves in cycles.
Real estate markets are cyclical. Whether it's the national market or your local one, everything has a rhythm to it! Knowing that to be true, your wait for the ideal moment, if there is one, doesn't have to be long—you can get into the flow, and know that even "bad" times will give way. You can't rely on highs to bring you success, because there is a flow to everything that is beyond your control.
As a real estate investor, you must learn how to play every part of the cycle to your advantage: not just how to succeed when times are good.
Timing is a tiny fraction of what makes an investor successful.
We mentioned that a lot of investors jumped in when timing was good, and jumped out when things got tough. Timing and investing when things are good and easy is only a tiny, tiny part of successful investing. Arguably, it's not successful investing. It's just easy investing.
If you want to be a successful, sustainable investor, you have to learn how to deal with tough times. You have to have the knowledge and know-how to handle all of it. Because the entry point is only the tip of the iceberg.
Every moment you're not investing is money you didn't make.
Real estate investors can wait for a little while to get going. You can choose your timing a little carefully: we're not saying don't research and observe market conditions! But understand this: every moment that you wait to jump in is a moment that you're not making money. You can't earn any passive income until you start.
So why not take that chance?
You can start today. Our portfolio advisors will talk to you one-on-one to help you get on the path to financial freedom!