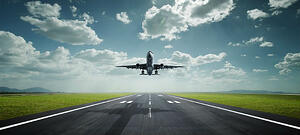 It seems like we're always on the go. Whether for business or for pleasure, it's a good idea to take advantage of modern technology when it comes to your travel plans. There are plenty of useful smartphone apps — many free — available on a variety of devices that can streamline your plans and made any trip less stressful.
Speaking of trips....
Memphis Invest is hosting its annual celebration weekend where we host 120-150 real estate investors in Memphis. On April 24th and 25th, we plan on having another fantastic investors weekend full of great opportunities to learn, connect and even get started as an investor with one of America's Top 50 Home Buyers! Here is just a quick rundown of what we cover with investors who come in to meet our team:
- Well....you get to meet our whole team! (we are quickly growing toward 60 full time team members)
- Friday night meet and greet where you get to mingle with other real estate investors!
- Saturday morning breakfast and awesome swag bag full of goodies
- Hear from the Clothier family personally on investing and the future of our companies
- Learn about our processes and improvements we constantly work on
- Review our new build program where we build investments from the ground up
- Hear about our growth in Texas - Dallas and Houston!
- This is the first anniversary of our WOW Group and it is a HUGE Hit!
- Tour the Memphis Invest Campus
- Enjoy a delicious BBQ Picnic on a beautiful Saturday afternoon

We promise to get you back to the hotel early enough on Saturday to catch a flight home or to freshen up and head down to world famous Beale Street. Either way, Friday night April 24 and Saturday April 25 are two of the best days in the year for our investors. Grab your seats here and get those travel plans booked!
We look forward to seeing you in Memphis.
Now, speaking of travel. Here are just a few recommended apps for you frequent travelers.
10 Useful Travel Apps for Smartphones
Kayak
Platforms: iOS, Android, Windows Phone, Kindle Fire, Web
Price: FREE
Kayak is among the best search engines for finding deals on hotels, flights and rental cars. While it used to be a search engine alone, they've been adding a booking function. They also include prices from sites like Orbitz and Priceline — so you'll see the best options out there, period.
Evernote
Platforms: iOS, Android, Web, pretty much all of them.
Price: FREE with optional premium upgrade.
If you've ever needed to take notes on a business trip, Evernote is your app. You can organize your thoughts, attach images from your device or the web, use spreadsheets and word documents, make important notes, save e-mails and more. It's your go-to notetaker and organizer for all the things in your head.
AwayFind
Platforms: iOS, Android, Blackberry, Windows Phone, Web
Price: Starting at $4.99/mo
Most of us want to unplug while we're traveling. Sometimes, though, important e-mails can't wait until you're back in the office. Instead of having to keep up while you whole inbox, AwayFind allows you to filter certain addresses to ensure you see the stuff that matters with a text, call or IM without having to look at everything piling up in your inbox.
Waze
Platforms: iOS, Android, Windows Phone, Nokia
Price: FREE
Waze is a handy tool for any driver, particularly in uncharted territory. This dynamic navigation system not only helps you get from point A to point B, but warns you ahead of time of accidents, traffic jams and other obstacles, letting you avoid them before you get trapped.
Concur
Platforms: iOS, Android, Blackberry
Price: FREE 30-day trial, then $8/mo
Concur is a solid way to keep track of, report and be reimbursed for your travel expenses before you ever get back to the office. The ease of this app prevents forgetfulness (and maybe just plain ol' putting it off) so that you get money back more quickly for your business travel expenses.
TripIt
Platforms: iOS, Android, Blackberry, Windows Phone
Price: Basic is FREE, Premium $49/year
Do you find it too cumbersome to sort through every confirmation email between flights, hotels and dinner reservations? TripIt compiles all of your travel information automatically for synced email accounts, ensuring that no detail gets lost.
GateGuru
Platforms: iOS, Android, Windows Phone
Price: FREE
Not only does GateGuru keep your itinerary in check, making it easy to sees delays and gate changes, but it offers up-to-date stats, an overview and customer rating of in-airport amenities and services, such as restaurants. It's a must-have for any frequent flyer.
AccuWeather
Platforms: iOS, Android
Price: FREE, ad-free premium
Wherever you need to be, it's always a good idea to keep an eye on the weather. There are plenty of weather apps out there, but AccuWeather is among the best. It offers alerts and forecasts from hourly to up to 15 days away.
AroundMe
Platforms: iOS, Android, Windows Phone
Price: FREE
Feeling lost? AroundMe is a great solution. With this app, you can pull up virtually any location and instantly be directed to any number of important landmarks — coffee shops, hotels, police stations, hospitals, and more. Even if you don't know quite where you should be going, AroundMe helps you find options, explore the city, and find the important places in case of an emergency.
Skype
Platforms: iOS, Android, Windows Phone, Web
Price: FREE
Pretty much everyone has used Skype at some time or another. Rather than running up your phone bill while on the move, take advantage of Skype while on public or hotel wi-fi to get business meetings done. Even if you don't need to face time, you can still voice chat and instant message. Best of all, it's not limited by your country. Where would we be without Skype?
We would sincerely love to invite you to join us in Memphis 30 days from today! It is going to be a fantastic weekend and the best opportunity for you as an investor to meet and get all of your questions answered at one time. Won't you join us?

What travel app do you find more useful when you're away from home? Share your recommendations in the comments.