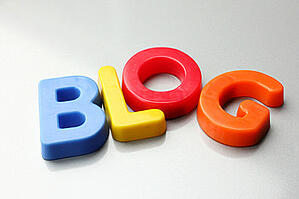 We've recommended some other real estate investment blogs to our readers before. After all, it's not enough to pull from one source — there are plenty of great blogs out there, offering different perspectives, flavors and insight that can shape a well-rounded, informed investor. We encourage you to scour the Internet! Seek out new voices in the industry.
That's why we're offering a few more places to go when you're looking to read up on all things real estate.
Just remember — the best advice always comes from real real estate investors.
5 (More) Great Real Estate Blogs to Follow
Paula Pant has used real estate investment not as a means to build up retirement, but as a way to live the life she wants in the now. She left the 9-to-5 grind and, investing in seven rental properties, has built the resources to live her life on her terms while pursuing her passions, namely travel. She offers advice and insight to help others do the same.
Cody Sperber, founder of Clever Investor, likes to think of his site as something like Disneyland. It's a playground for real estate investors, full of free resources, insider tips and a regularly updated blog that offers insight for beginners and seasoned investors alike.
James Kobzeff, who has over thirty years of real estate industry experience, offers his perspective through Learn Reinvesting. Kobzeff includes tutorials and informative articles as well as the opportunity to purchase ProAPOD — a real estate investment analysis software that he developed.
We can learn a lot from folks who know how to fail. Patrick Riddle got involved in real estate investment in his college years — in fact, he dropped out to do it. Much of his experience comes from trial and error as a young investor, but he's since cultivated a wildly successful real estate business. Now he shares what he's learned for other first-time real estate investors.
RETipster is a particularly good resource for part-time and first-time investors. Seth has been an active investor since 2006 and also have about a decade of experience as a commercial real estate banker, in addition to three business startups. He offers advice specifically to part-time investors who aren't ready to quit their jobs or are just starting out. Even for full time real estate investors, RETipster has a lot of solid advice and good reminders.
We know, we know. We've talked about BiggerPockets before! That's because they're consistently at the top of the pack when it comes to real estate blogs. We publish real estate investing, business and entrepreneur articles that appear weekly on the BP blog, and it's an all-around great hub for multiple, experienced perspectives on the real estate industry.
What kind of content do you enjoy most on a real estate investment blog? Tell us in the comments.
Want to get our articles in your in-box? Register below...