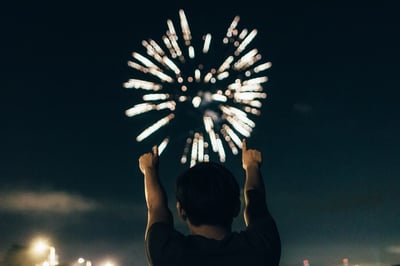 As the new year gets into full swing, experts will make their fair share of predictions about the trajectory of 2018. We'll see them across every arena: politics, economics, entertainment, and yes—even real estate investment. Where passive real estate investment, in particular, is concerned, the predictions that come with a new year may not be what you expect.
The trends that experts see in passive real estate investment are often consequences from other areas, such as population growth and economics.
Still, for real estate investors, it's valuable to know which way things are expected to go so that you are prepared. Even if every prediction should be taken as just that and approached with due diligence and careful risk management, investors have a lot to gain by capitalizing on upcoming trends in passive real estate investment. These are a few things to consider as the new year begins.
4 Passive Real Estate Investment Trends to Watch for in 2018
The Rise of the Short-Term Rental
Short-term rentals aren't anything new, but they have certainly been growing in popularity in the past several years. In contrast to your regular single-family rental property, a short-term rental is like an Airbnb or vacation rental, where a tenant only rents for a few days or weeks at a time for work or vacation.
While the turnover is higher in this model, the rates are higher, too. If you have a larger property, there is even an opportunity to host multiple tenants at once, in multiple rooms or floors. You don't necessarily have to have a property in a known vacation town to capitalize on this trend, either—popular big cities with heavy business and tourism traffic make for great candidates.
Affordability, Inventory & Tax Reform
With the passing of the tax reform bill, it's left real estate investors wondering how it will affect them in the upcoming year. Most experts predict that we'll see some wild fluctuations in the first part of the year as property values shift. Affordability may be impacted, too, as limits may be placed on deducting state and local taxes on returns. High property taxes on pricier properties may be a problem for higher-dollar investors.
Related Article: 5 Tax Advantages & Tips for Real Estate Investors
The issue of inventory, of course, always throws a wrench into affordability. As demand continues to grow with the advent of millennial homebuyers itching to buy, inventory will continue to struggle to keep up with demand.
Smaller Property Sizes
As employment opportunities draw more and more people towards metropolitan areas, space becomes an increasing issue. The population increase in cities increases demand for smaller properties. As a result, it becomes more and more pertinent for real estate investors to be mindful of their property sizes and square footage. You can more easily satisfy a tenant's needs and expectations at a more reasonable price point.
Owners can expect more modest offerings to attract tenants, particularly as affordability becomes a top-of-mind issue. They'll be looking to save on rent costs, even if that comes at the sacrifice of a square footage.
Contained Appreciation
We already know that the real estate market is not a monolith. While we can point to a few large-scale events that affect every real estate market across the entire country, these instances are few and far between. Now more than ever, though, each separate real estate market is moving at its own pace. While the national economy (and other factors that impact real estate investment) has its own pull for sure, individual real estate markets rise and fall at their own will.
Why? It has a lot to do with the strength of their own local economies and real estate. Diverse economies, balanced inventory, and population growth all play roles in the individual appreciation rates of particular markets.
For real estate investors, it's more important than ever to zoom in on specific markets, towns, and even neighborhoods that are of interest. The more deeply you can research, the better.
One of the biggest advantages turnkey real estate investors have over their peers is the fact that they have turnkey providers in their corner who are experts in their given markets. When economies are more diverse and unique than ever, having an expert, specialized team in your corner is more valuable than ever.
Want to learn more about turnkey real estate investment? You're in the right place.