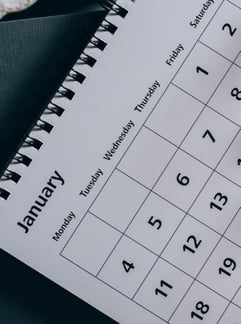 2023 is likely to bring a real estate market shakeup. While our strategies will pivot, our ultimate goals will not – real estate is and has always been the best way to generate lasting, reliable wealth. Looking back at market statistics from the last year isn't to say that things will continue along the same path – only that the market is always changing and always exists in a particular context.
These statistics are telling, and their context sets the stage for what we may see in the coming year.
Statistic #1: 45% of renters were paying rent at or exceeding 30% of their gross household income.
Affordability is an increasing area of concern among renters and homebuyers alike, particularly as we move into a season of recession. As a rule of thumb, one's debt-to-income ratio should not exceed 30%. For many rental residents, their rent alone blows that ratio. For real estate investors, this demonstrates the value of competitive pricing.
Premium properties should come with a premium price – that's not in question. However, your residents should always feel value in their rental that goes beyond the roof over their heads. It's the quality of the property and the services provided that see lease renewals: not necessarily the price tag.
Statistic #2: 42% of homebuyers think real estate is a superior investment to stocks.
Even in the stresses and challenges of the last year, people still have great faith in real estate as an investment. The distinction to stress, of course, is that a personal residence is not the same thing as a real estate investment. When you own a property, you rely on slowly increasing equity and values for a future payout.
For true investments, you generate monthly passive income, leverage that income to grow your equity, and continue to earn while property values increase. It's not a one-time payout, but an ongoing process. Owners and investors alike must employ the right strategies if they want their potential to outdo the stock market!
Statistic #3: The two greatest challenges for residential real estate investors in 2022 were low inventory and high prices.
We'd argue that rising interest rates belong on this list, too. But it's tight inventory and high demand that drove up property prices. If prices weren't so high, perhaps a few percentages more in interest rates wouldn't make all that big of a difference. But as it is, it does!
Although easing demand has helped prices come down (and interest rates may follow in the coming year), inventory will remain tight. We're going to see owners holding on to their properties unless they have no choice. New construction will slow, too, in response to both waning demand and industry costs. In the coming year, investors must be all the more diligent in running the numbers and respecting their profit margins. Do the most to increase the profitability of your existing investment properties.
Statistic #4: 42% of all rental households live in single-family rentals.
SFRs are increasingly popular among rental households, a trend that didn't start with the COVID-19 pandemic, but one that was certainly accelerated by it. Rental demand is likely to remain high, even if it tempers a bit with the cooling homebuying market. Buyers will continue to hold off, opting to rent while lending standards are tight and interest rates are high. SFRs continue to be the best alternative to owning property.
Statistic #5: SFR rents increased 10.2% YoY in September 2022, down from 13.9% in April 2022.
Though rent rate growth slowed down over 2022, we're still looking at growth rates twice that of pre-pandemic numbers. We're also expecting homes to appreciate at a more normal rate in the coming year as the market corrects itself. Just remember this: a slowdown of growth rates is not the same as a loss of growth. We've been riding high on the 2020 and 2021 markets. Just because 2022 and 2023 are less amiable doesn't mean they're bad.
Every market, every stage of the cycle, and every year brings its own unique set of challenges and opportunities. The key is to play to the strengths of the current market while bolstering your defenses against potential risks.
Lean on the expertise of an investment partner who's weathered a variety of economic conditions.