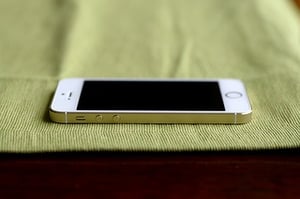 Smartphones are so handy. We use them to connect with the world around us—through news, social media, and...okay, maybe a little bit of Candy Crush, too. There are also tons of tools out there to increase productivity and keep track of all of things life throws at us. Not everyone thinks to effective utilize their devices for work, though.
Real estate apps for landlords aren't new, but knowing which tools are worth your time as an owner or property manager can be a challenge. These property management apps and tools all have high marks and are worth checking out if you want to bring your investments and managers into the technological age.
We know that a high percentage of our readers are not clients of Memphis Invest or Premier Property Management. Many practice real estate investing themselves and many are active landlords too. This is a great list for everyone who reads our blog and follows our newsletters, but especially so for those that want to be better at the active management of their investment real estate. Take a look at the list and let us know know what you think. If you have better apps or even different suggestions, feel free to share them with all of the readers!
We hope you are having an awesome summer...her's the list!
6 Great Property Management Apps to Try
For: Web, Apps in Development
Price: Free
Cozy seems to be one of the most promising property management tools out there. Though it's currently only web-based (apps are in development), Cozy is chock full of useful features for both managers and renters. It's aim is to be comprehensive. Current features include management for rent collecting, rental applications and tenant screening (including credit reports and background checks).
Planned features, apart from the apps, include payment requests for late fees and utilities, document signing and storage, transaction history, exportable financial reports, listings integration and income tracking.
Their service really is free, too — for an unlimited number of tenants. The only cost comes for renters for credit reports and background checks when requested.
For: Android, iOS
Price: Free, $30/mo Pro
Homesnap is an innovative little app. Essentially, it allows you to take a geolocated photo of a property and receive information about it in cities that Homesnap has data for (Dallas/Ft. Worth and Houston included).
Details include market status, square footage, price, mortgage and data about the neighborhood, such as crime rates. It can be used to investigate specific properties or just get a feel for the area value and demographics. This app is designed with real estate agents in mind—in fact, the pro version is only available to verified agents—but owners and managers alike may find the free version useful.
For: iOS
Price: Free, Paid
Moving can be hectic. Happy Inspector works to streamline the process by allowing managers to create inspection sheets for their properties, both for routine inspections and move-out checklists. Managers can set a rating for each item on the list to assess its condition, set up an inspection route, make special notes and keep track of vital information, among other features. Right now, downloading the app includes a few free reports. Happy Inspector includes both a pay-as-you-go option (which is being phased out) and a subscription model. They offer affordable plans suitable for both individual managers all the way up to enterprise-level teams.
For: Web, Android
Price: Paid
Appfolio's actual app could use some work, but the services available via web are quite comprehensive. They offer online rent collection, mobile inspections, posting vacancies, rental comparisons, maintenance requests, online leases, and more. Other paid features include website design for your real estate investment company (which include a online rent collection as well) and a host of marketing tools. Appfolio is one of the pricier tools on this list, but it may be what you're looking for.
For: Android, iOS, Web
Price: Paid
RentTracker is a relatively simple tool. It allows managers to create financial reports and track late payments and expiring leases. Other money-management tools that help you know about payments and expenses are also included. The tool prides itself on being simple and easy-to-use, which is generally what people want out of an app. The first 3 tenant records are free, and after, they cost $1 each, or can be bought in bulk to reduce the price. Not bad at all.
For: Android, iOS, Web
Price: Free
Houzz allows managers and owners unlike to unleash their inner interior designer. For those looking to amp up the visual appeal of their properties, Houzz is one of the best apps out there for inspiration. As if it's extensive catalog of interior design images organized by room and function wasn't enough, Houzz also offers shopping so that you can recreate virtually any look you see. They also have a function that connections you to builders, designers, contractors, architects and other professionals in your area.
What property management app do you get the most use out of? Share your recommendations with other readers in the comments.