Want to learn more about Memphis Invest?
Just click below and learn at your own pace!
---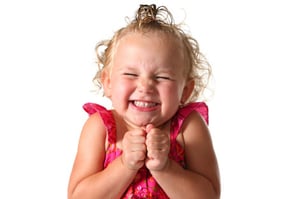 There's a certain unique energy to investors when they're starting out for the first time. One of my favorite parts of working with so many investors or participating on real estate investing forums like BiggerPockets.com is getting to interact with new investors. The potential for positive cash flow and passive income are sweet, sweet images to consider. It's easy to real estate investors to be excited about their opportunities in the beginning. It's hard work, but it's new, challenging and exciting.
There's an irreplaceable je ne sais quoi to it all.
Over time, however, seasoned real estate investors may find themselves bored, jaded or even discontent with investing in real estate. Like all things, once the honeymoon phase is over, it's difficult to be excited — especially when hard times and challenges come along. Even successful investors need a pick-me-up to truly get excited about investing again.
5 Ways to Get Excited About Investing in Real Estate Again
Remind Yourself of the Positives
When things go wrong, it's difficult to remember the good things about investing. When things plateau, it's equally as difficult to focus on the positives. If you find yourself ho-humming through an investment routine, take the time to write down all of the good things about your investments. What makes you grateful? Think not only about numbers and income, but about the relationships, both personal and professional, that have come out of it. Think of what you've learned through the experience. Even in rough patches, there are things to be thankful for.
Remember to Take Risks
If you're finding your investments boring, maybe you aren't risking enough. While you always want to carefully weigh risk and be smart about your business choices, understanding and taking risks is necessary not only to success, but in keeping investing exciting. There's a certain thrill in taking a risk. Changing things up with your investments and trying something can do a lot to getting you excited again.
Focus on What Your Enjoy
Have you considered that you might not be passionate about your investments? As a real estate investor, it's important to find your niche. Not everyone meshes with single-family properties! Maybe you enjoy apartments or commercial real estate. There are endless options and types of investments that can be pursued. Rather than investing in what you think you should, take the time to discover the kind of real estate investments that you truly enjoy.
Change Your Portfolio
Is your portfolio stagnating? Time to streamline and diversify. Maybe you need to get rid of investments that are draining your energy and resources and replace them with a new prospect. Don't be afraid to change things up if they're getting stale.
Set New Goals
While routines are great, they can become too routine. The daily grind can take its toll on anyone. Freshen things up by giving yourself a new goal. Maybe you want to increase positive cash flow, or acquire a new type of investment property. Give yourself a fresh goal that extending beyond day-in, day-out tasks.
How do you recharge your enthusiasm for your investments after you've fallen into a rut? Share your tips with us in the comments.