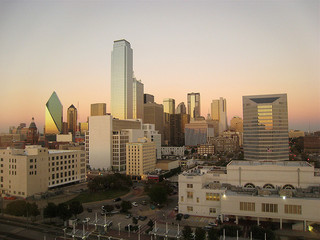 The Dallas-Fort Worth area of the Lone Star state is in the running as one of the best real estate markets in the country for 2015. Dallas-Fort Worth, along with sister cities Houston and Austin, were highlighted in the Emerging Trends in Real Estate report by the Urban Land Institute and PriceWaterhouseCoopers for their strong real estate fundamentals that set investors up for an excellent year.
We love Dallas as a company. And....many of you may not know that all three of the Clothier bothers were born in the DFW metroplex and spent many of our early years in the area. We still have family, friends and business associates there, so Dallas was a natural market for our company to grow into. And speaking of growth...
Dallas is slated to be one of the best places to build and invest in 2015. Dallas and Houston, in comparison to other major cities of comparable size, fared far better during the last infamous crash of the housing market, largely due to its affordable housing. The crash didn't hurt as much and, as a result, the market has a huge advantage. Dallas real estate, much in thanks to the local economy, may just be one of the top dogs this year.
3 Factors in the Success of Dallas Real Estate
A Thriving Job Market
While the economy has been in a slump all around, Dallas has managed to rise up as a hotspot for innovation. Economists expect the local Dallas-Fort Worth economy to outpace national growth, getting stronger and stronger over the next five years. Why? It's largely due to the energy industry as well as the relocation of big corporations. People are flocking to Dallas for jobs (by the way, Dallas-area businesses are also hiring more people, and for full-time work, thanks to greater economic confidence) and it's giving the real estate market a shot in the arm. Demand is on the rise, spelling good news for the state of things.
If You Build It…
Setting apart Dallas from the rest of the pack is also its home building growth. It's expected to be second only to Houston in 2015 in terms of new homes. Both markets, thanks to job growth and opportunity, are rushing to meet demand, both in the building of single-family homes and multifamily properties. Still, builders are struggling to keep up with demand, and so the prices of new homes are on the rise — which, in turn, attracts those in search of a home to renting!
Low Cost of Living
The cost of living in Dallas works to its advantage. With a job market as strong as it is in combination with its size and vitality, the fact that residents aren't spending an arm and a leg just to survive means more money to put back into the economy. More spending, more demand, more, more, more. The cost of living in Dallas positively affects its job and real estate market, making for something that appears more and more sustainable as time goes by.
We have prepared a packet of information on Dallas, Houston and even Memphis for investors wanting to diversify their investments across many markets. But most importantly, there is info. and data in the packet on Dallas. Grab Your Packet Here... Dallas is turning into a great market for our company and we would love to share info. and data on how to get started!
For investors looking to get started, you'd be hard pressed to find a better city than Dallas!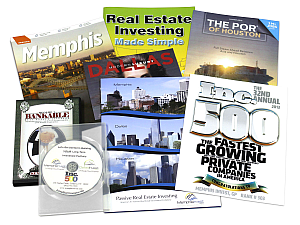 What are you feelings about the economic growth in Dallas? Share with us in the comments.