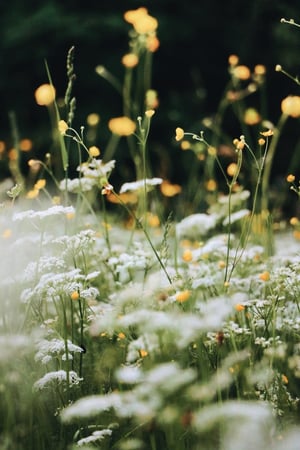 Do you have your finger on the pulse of the real estate market? Predictions may be tough to make, but preparations are not. Here's what you need to know going into the Spring real estate market!
What's in store for the Spring real estate market?
Fortune gives us a look into this year's trends so far and what we can expect as winter fades into a busy spring homebuying season. As we'd expect based on last year's market, the three predominant trends will be:
A tighter inventory than in 2020 or 2021 – Zillow studies show that between January 2020 and January 2022, housing inventories shrank by 30% or more in most markets (254 out of 327) where data was available. Very few experienced inventory increases. Only a mid-Texas market and a South Dakota market saw inventory growth exceeding 30% while other markets in Wisconsin and Ohio experienced more modest inventory growth.
Increasing interest rates – In a bid to try to rein in the unsustainable levels of real estate growth seen in many markets throughout the pandemic, interest rates have been on the rise. While all-time lows were reached in 2021 (dipping under 3%), rates are nearing the 4% mark again. While this is historically still a very low interest rate, the increase in housing prices causes those smaller percentage changes to add up to thousands of dollars each year. Ultimately, any rise in interest rates will price some would-be buyers out of the market.

Of course, these increases may have unintended short-term consequences. Rather than pumping the brakes on real estate, it may spur another short-term surge of demand as buyers try to capitalize on current rates in fear of higher hikes in the months and years to come.
Housing price momentum – After price gains slowed in the fourth quarter of 2022, just about every model predicted that price growth would continue to taper during 2022. We haven't even cleared the first quarter of the year and already we're seeing a bullish market with a growth rate of 16.4%. Zillow expects the year to smash records with a growth rate of up to 21.6% at the height of the market in May.

With this in mind, there are a few things investors can do to prepare for a shifting and intense real estate market moving into the rest of 2022.
3 Spring Prep Steps for Real Estate Investors
#1 – Refine your portfolio.
Buy-and-hold real estate investors, as a rule, are likely to keep their properties for at least five years. Investors who own multiple properties are in a great spot right now. Not only do you benefit from passive rental income, but the past few years have drastically increased the value of your real estate assets. We're not going to tell you that now is the time to cash out. But it is a good time to go through your portfolio and see where you might have weaker investments that would be more profitable to sell.
At the height of the market, you can get many times what you paid for the property to begin with, and this cash infusion means greater, bigger opportunities for new investments. Plus, people that are selling their property without immediately needing to buy another (as with a personal residence) are in the best position to capitalize on the market!
Evaluate your portfolio and solidify your exit strategies. Now may be the time to shake things up.
#2 – Brush up on your financial management skills.
Securing real estate right now is a gargantuan task. With interest rates on the rise, you'll want to develop a close relationship with your mortgage lender while also protecting your credit. If your record is less than stellar, work towards better debt management and increasing your creditworthiness. Not only will this help you secure better mortgage rates, but it will set you up to better manage the mortgages that come along with buying properties.
If you haven't identified a lender that you want to rely on (a lender well-versed in working with investors), now is the time to establish a good rapport. You'll want your offers to be arranged smoothly while securing the best possible numbers.
#3 – Capitalize on the rental market.
More and more people are going to be priced out of the homebuying market. Between rising interest rates, inflation, and housing price gains, that's just a fact. As a result, the rental market is going to explode. In fact, it already has! 2020 and 2021 were some of the hottest markets for single-family rentals. We also saw the build-to-rent model blow up!
Take the time to brush up on this emerging model, plan for portfolio diversification, and optimize your passive earning potential through your SFRs.
Build an airtight real estate investment strategy with REI Nation! Your advisor is waiting...