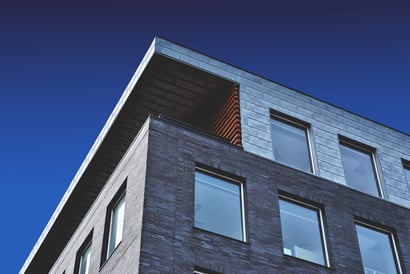 New real estate investors often find themselves feeling overwhelmed by the sheer amount of information there is to absorb. There's a ton that goes into investing in real estate. Being an investor can involve wearing dozens of hats, picking up two or three new trades, and becoming an economic, real estate, construction, and tax wiz all-in-one.
But really when it comes down to it, what is absolutely necessary to know before you start investing in real estate? What can come later?
You see, some investors choose passive real estate investment, and that changes the game entirely! It's an avenue for busy professionals to invest in real estate when they may not have the time or means to take on the demands of learning a whole new trade or second job.
So in real estate investment, what's need-to-know, and what can you pick up along the way?
Don't Start Investing in Real Estate Without Knowing:
Your motivation.
Why are you investing in real estate? Every action needs a reason behind it, and that reason needs to be compelling enough to make it stick. Your investments aren't just something to start doing for fun or because a friend asked you to go in with them. You need to want it and for a reason. Remember: these are large purchases with tax and income implications.
At times, investing can be frustrating. It can be risky. You need to have the fortitude to withstand the tough moments that can come with this business, and you're not going to have it if your reason for being there in the first place is flimsy.
What are common, solid motivations? Saving for and supplying a dream retirement. Financial freedom and flexibility. That's just two! It's not hard to find a good reason—you just have to claim yours and own it.
Your strategy.
There are a thousand different ways to invest in real estate. Sometimes it takes trial and error to discover which way is right for you, but from the beginning, you need some kind of vision. That does take some initial research. The easiest way to decide, at least on a rudimentary level, is to examine your current situation and your future ambitions. Do you have a career? Are you interested in quitting that career someday in favor of investing full-time? Would you rather just invest passively part-time? Do you see investing as more hands-on?
Related Article: The 4 Stages of Finding your Niche Real Estate Investment Strategy
Really, the first choice is between active or passive investment. From there, it branches further. Active investment demands a much, much greater investment in education and knowledge than passive real estate investment.
Your support structure.
In any type of real estate investment, your success always comes down to the quality and reliability of the support structure you build around yourself. Who is on your team? For the passive real estate investor, that team is primarily comprised of your property management team. That team is paramount to your success as they ensure the welfare of your property and the satisfaction of your tenants while ensuring that turnover is low and occupancy is high.
Subpar management is the death of an otherwise good investment plan. It can look great on paper. The property can be perfect. The market can all add up. But bad management can spoil it all. For an investor, knowing, trusting, and valuing your support team is crucial.
Your financial game plan.
From the very beginning, money should be on your mind. Now though, you're thinking like an investor. Part of making a financial game plan means not only saving the capital for a down payment for your first property purchase, but it means things like:
Actively guarding your credit score

Being aware of what the bank values as they approve loans for investors

Opening a separate bank account to handle funds for your investment business

Starting an LLC to deal with investment money and liability
From the beginning, you should also set up systems to document everything in a neat, organized, and thorough manner to make things as streamlined as possible come tax time. You should be active in your search for an accountant who is experienced in advising real estate investors.
And, naturally, you should be aware of your own specific short and long-term financial goals. What does a success look like to you? What profit margins are you looking for in your properties? How will you improve them if they don't meet those margins?
These are important questions investors must ask themselves from the start.
Ultimately, there is a lot of information to digest as a new investor. But if you're investing passively with the help of a turnkey real estate provider, it doesn't rest all on you. You can lean on your partner's vast years of experience as they do the heavy lifting for you—all while you focus on your personal strategy and vision for your best financial future.
Start your journey towards financial freedom today. Take the first step with Memphis Invest!