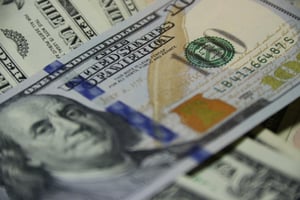 Do you wonder why you aren't accomplishing your financial goals faster? Frustrated that you haven't achieved that million-dollar real estate portfolio yet? Investing in real estate is an incredibly rewarding experience full of opportunities and the potential for financial freedom beyond that of any other investing avenue. That said, there will always be some troubleshooting involved if you want to make the most of your investing experience.
No investor will get it right from the very beginning. Even the real estate investors at the very top of the game suffered from setbacks and failures that ultimately helped shape the success they have today.
The good news is that we can glean lessons from the mistakes others have made so that we don't have to make them ourselves!
4 Pitfalls Separating You from a Million-Dollar Real Estate Investment Portfolio
Forgoing your purpose as an investor.
One of the most critical parts of being an investor is purpose. You have to know why you're doing what you're doing and build your strategy around that purpose. While it may seem as though you can just pick up and start investing first and worry about the deeper philosophical underpinnings later, it truly is essential. Your trajectory hinges upon your reason for doing what you do. It sets your goals, determines your finishing line and steps along the way, and helps you plan and coordinate with your turnkey partners, managers, and other allies.
If you're just investing for its own sake, you will find the experience unfocused. You need a personal reason for doing what you do that keeps you grounded.
Lack of financial knowledge.
A big mistake that investors make is not continuing their education as they begin their real estate investment career. While many will learn about real estate specifically and may even go on to get a Realtor's license, what investors really need is financial savvy. A passive real estate investor isn't all that wrapped up in the buying and selling process or in any property management. While real estate knowledge is valuable, it's not as crucial as financial expertise.
What real estate investors need to understand are concepts like tax liability, the personal value or need for forming an LLC to protect their assets, and how to effectively scale your real estate portfolio quickly, among other things.
Every real estate investor needs an experienced CPA in their corner who has experience working with real estate investments, not only so they can learn, but so they can maximize their tax exemptions and get the most out of their investments.
Related Article: 4 Financial Mistakes Average People Make that Real Estate Investors Should Avoid
Being able to effectively navigate the financial side of real estate investment equips you to optimize your results in this business. In turn, you are better equipped to reach your long-term investment goals.
Ignoring asset protection and due diligence.
In real estate investment, the bigger you grow as an investor, the greater your liabilities become. You have more properties, more tenants, and more potential pitfalls. This is why, from the very beginning, it is crucial to hold asset protection and due diligence in the highest regard.
For an owner, your best line of defense is a great offense. And that offense is often found in investing in great property management teams. Great property managers know how best to manage your liability. They avoid negligence and lawsuits, keeping your cash flow maximized and reducing anything that would stand between you and your ability to build the portfolio you desire.
A great property manager is your best asset for protecting your investments long-term. While there is a great responsibility on your shoulders to manage and reduce your own risk through due diligence, this is where it starts. You can't protect your assets if you don't have the right people managing them.
Neglecting a solid support network.
On that note, every real estate investor must have a network of support in order to reach their full potential. If you want a million-dollar portfolio, you have to have the right people in your corner. For a passive investor, that means partnering with an excellent turnkey company, who in turn leads you to great property managers. A domino effect leads to great customer service and great markets, and so on.
If you begin with the right people where it matters most—the people who will be there with you in the long term, helping you strategize and manage your investments, build your portfolio, and achieve financial freedom—a great many things will fall into place.
As investors, we can't do this alone. We need financial and portfolio advisers, turnkey partners, property managers, and more. We need good people in our corner who will invest in our success and enter into real, authentic relationship with us.
Once we find that, we have the makings for success in real estate investment. The rest falls to us.
Start a lasting relationship with a turnkey partner who invests in your success. We're waiting for your call!