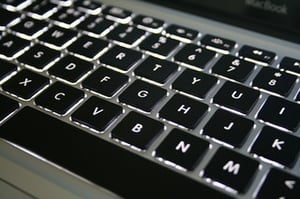 There are many, many pieces of "RE Software" out there, hailing themselves as the the pinnacle of investment efficiency, promising that their program will accelerate their investments in ways you've never seen or imagined.
Truth be told, a lot of real estate software companies are pitching snake oil to real estate investors. You don't need a bunch of fancy programs to get the job done well. Many investors just stick to Microsoft Excel and tax software. It works for them, and that's fine.
At Memphis Invest, our growth as a leading real estate investing company forced us out of our comfort zone and into the world of real estate software. This can be an expensive endeavor and one full of lots of advice and lots of trial and error.
Still, not all real estate software is useless and overpriced. Some are genuinely helpful and everyone has a different approach to investing that may demand a little extra heft from a program. They can be convenient and more organized that you are on your own, or help in other ways.
If you're looking for the right software, these programs are worth looking into.
4 Useful Pieces of Real Estate Software
Looking a way to manage your investment property's cash flow? This Excel-based program allows investors to crunch the numbers to discover their ROI potential without having to worry about doing the math themselves. It comes in two versions — Express ($159) for beginner and small-portfolio investors and Professional ($85 30-day trial, $495 full version) that include extra features, special worksheets and the capacity to handle large portfolios.
ProAPOD ($79.95—$279.95)
ProAPOD provides several different products for investors. The most relevant for real estate investors, however, are Investor 8 ($200) and the iCalculator ($80). The iCalculator is web-based (allowing access from any PC, tablet or smartphone) and includes 60 different calculators for real estate professionals under the following umbrellas:
Mortgages
Time Value
Cash Flow
Tax Shelter
Investment
Investor 8 focuses on acquisitions and features cash flow and profitability analysis, a residential and commercial depreciation option and a formula learning center. It creates reports and makes financial calculations simple.
RealBench ($12.99, iOS and Android)
Want an overview of your investment properties while on the go? RealBench has what you need. It gives numbers that realtors, investors and flippers need to know when buying or selling properties by looking at valuable metrics and presenting them in an easy-to-see format with red and green indicators. Great for an overview of the state of your properties and affordable to boot.
Real Prospect isn't about metric measures of real estate success. No, this software is all about managing marketing campaigns, contacts and e-mail blasts. You can also store detailed property information so that you have everything on-hand when a sellers call. You can also store buyer information, making it a good hub to manage marketing and leads all in one place. The software is an edition for 2009, however, so if you're looking for something shiny and new, Real Prospect may not be a fit.
Do you use programs to help manage your real estate investments? Share your recommendations with our community in the comments.