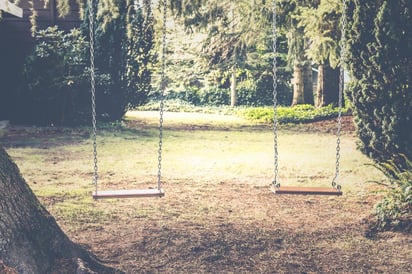 It might not get as hot in Memphis as it does in the Lone Star state, but make no mistake—it gets hot! We've always believed in Memphis, and it seems like real estate professionals nationwide are paying attention to our hometown, too.
This year, Memphis has been lauded as a market to watch, cited for it's affordability and growing local economy. While more modest than more out-of-control markets, it's always had something special that some other on fire markets just don't have, and something investors really want: stability!
But we're getting ahead of ourselves. As we approach the halfway point of 2016 and get into the heat of the summer, it's time for an update on what's been going on with Memphis real estate:
4 Things to Know about Memphis Real Estate So Far in 2016
1. Attracting Investors with Stable Returns
According to data from Chandler Reports, 30% of all home sales in the first quarter of 2016 in Memphis and Shelby County were purchased as rental homes by real estate investors. A significant portion of these were purchased by out-of-state investors (roughly a third). What's bringing investors into Memphis? Simply put, Memphis is growing economically, (another point we'll get to), and showing a lot of potential for the future, while also providing a lot of potential for investors in just about every area of real estate.
Because the market is still affordable compared to a lot of the other "hot" real estate markets, returns are comparatively high for investors—something that is attractive, particularly for out-of-state and even international investors.
Real estate investors who have been involved in the market have seen steady economic growth and have a lot to look forward to about the future. Affordability and steady returns are always attractive, sometimes even more than the breakneck pace of ultra-competitive markets (which have their own appeal).
2. Growing Commercial and Retail Sector
Speaking of the economic growth, Memphis has steadily shown growth and promise in the commercial sector for years, and it's been no different in 2016. With companies like Bass Pro Shop, IKEA, and now the promise of Trader Joe's, on top of other industrial and commercial giants, Memphis has continued to be a hub of industry and retail.
Because of the area's low cost of living, it's natural that retail and commercial spaces would not only be high demand, but thrive in Memphis. With an outlet mall and up-and-coming major retails flooding the city, it will no doubt continue to attract jobs, millennials, and strengthen the growing real estate and job markets.
3. Redevelopment and Downtown Revitalization
Hand-in-hand with the growing commercial sector in Memphis is the redevelopment and revitalization of downtown Memphis. The Central Station area is under a $53 million redevelopment, including a new hotel, Malco theater, restaurant, and apartments. There's also the Mud Island River Park redevelopment, and a potential St. Jude Children's Hospital expansion in the Pinch District.
For retailers looking for places to be, Memphis is prime real estate—growing, redeveloping, and stable.
Naturally, when a downtown starts to go through redevelopment, it can be beneficial for property values. Spaces that have sat vacant are often filled or repurposed and a downtown that was once "dead" returns to bustling and alive with activity. For Memphis, a bustling downtown means more jobs, more economic activity, and it's indicative of continued recovery and growth.
4. Affordability for First-Time Homebuyers
According to Zillow, Memphis ranks as the third best market for first-time homebuyers. In the United States, housing affordability is becoming an increasing problem. Memphis stands among the markets as not only a growing, economically stable market but also as an affordable market, and that's great news for investors and homebuyers alike!
Memphis often tops for the charts for millennials as a place to live, work, and play, and housing affordability plays a big role in that.
With a median home value of $112,100 (and taking an average of 10.9% of monthly income to pay for a mortgage, compared to 27% for rent), Memphis is just plain more affordable that most of the markets out there. That said, inventory is on the relatively low side. Despite that low inventory, however, home prices have remained fairly steady—Memphis is the hidden gem, it seems, of real estate markets.
If you've ever wanted to get involved in affordable real estate investment in a promising market, you'd be hard-pressed to find a better spot than Memphis—and Memphis Invest is the place to start.