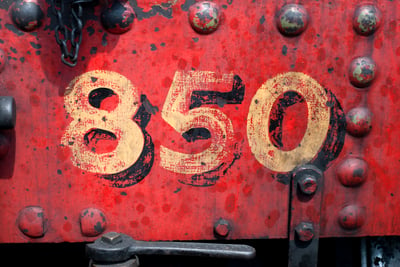 When it comes to the big financial decisions in life, one of the biggest obstacles that can stand in the way of success before you even start is credit. More specifically, bad credit. For real estate investors hoping to purchase their first property, bad credit can be a huge problem when you're relying on bank financing to get you there.
Good credit scores, if you're not familiar, are high. All scores fall between 300 and 850, and they represent your credit report, which details your total history of borrowing: everything from credit cards and student debts to mortgages and car loans.
The higher you can get that number the better, especially for investors. Investors typically need to take out a lot of loans from their bank to finance their investment properties and employ leverage in their strategy.

For you, your credit score represents just how big of a risk you are to the bank. Even if you aren't outright rejected due to a lower credit score, chances are you'll wind up with a less-than-ideal deal on your mortgage, resulting in higher interest rates and shorter pay periods.
One of the best ways to improve your bargaining position with your bank is to improve your credit score.
These are just a few ways to do it.
No-Brainer Ways to Improve Your Credit Score
Pay Your Bills Early and On-Time
In the age of auto-pay and scheduling, there's just no excuse for late payments. Even if you've been late a few times, you can salvage the damage done by paying early for a few months in a row to compensate. Where credit cards are concerned, pay it off. Pay it off consistently. If you can keep your card paid off, you'll see your credit score rise.
Related Article: Can I Invest in Real Estate with Bad Credit or Limited Funds?

Get an Ideal Credit Utilization Ratio
When you consistently show that you pay your debts off on time, you'll likely find that your credit lender will raise your credit limit. Some people use this as an excuse to spend. You should use it as an excuse to boost your credit score.
You're looking for a low ratio here: the ratio between how much credit you have used versus how much is available to you. Ideally, you want to stay below 30%. If you can swing as low at 10%, do it!
It may also be wise to apply for an additional credit card, which increases your credit limit and improves your utilization ratio. Do not, however, apply for multiple new cards. This is perceived as risky behavior and it can hurt your credit score. Besides, having so many credit accounts can get confusing even if you do not utilize the account.
Avoid store credit cards, by the way. They hurt your credit score more than a regular credit card!
Eliminate Old History
Sitting down and going through years of credit report history isn't exactly a riveting experience, but if you really want to improve your credit score, combing through it may be exactly what you need to do. If something is around seven years old, you can often call and have it removed. Look for errors as well as items that cannot be proven (because the company no longer exists, for example).
Small items and unpaid bills might seem like a tiny part of your credit problem, and they are—but even old debts can add up and hurt your credit score in a significant way. It's worth looking at if you need a boost. Ultimately though, it is your current behavior with credit that will impact your score most.
Prioritize the Pay Off
When it comes to your credit score, you have to prioritize what debts you pay in order to give it a boost. For example, if you have a larger loan sitting around that you could be putting some extra money towards or you could pay off a nice chunk of your credit card, which should you pay off?
The answer is the credit card. In most cases, the extra money you could put towards a large loan isn't going to make enough of a dent to budge your credit score. On the other hand, making a large payment to greatly reduce or eliminate your credit card debt greatly improves that utilization ratio. It can bring your score up by 100 points under the right circumstances.
While you want to get rid of your large debts for sure, if you want to boost your credit score for the sake of getting approval from the bank, you have to think about what's going to impact the score the most.
For real estate investors, dealing with banks and financing is tricky and, at times, frustrating. Just remember, bad credit doesn't have to ruin your chances of investing in real estate.
And take heart—Memphis Invest will help you determine the best path to financing for your investments!