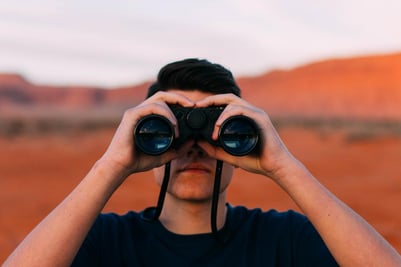 Property hunting is the endless rabbit hole that real estate investors are perpetually thrust into. We're always on the lookout for the best deals, the perfect properties, and the key features that will ultimately calculate into that sweet investment property for our portfolio.
Even though it's necessary, looking for properties comes with a lot of frustrations. It's exhausting to be faced with an endless sea of options, most of which aren't the right fit.
When you find one that actually works out, having to go through a long process of negotiating and acquisition before you can actually get on the path to making money on the property is another headache, too!
For now, we are going to put off to the side our role in a process like this. For passive real estate investors, there is still some work that needs to be done when looking for a property for your portfolio, but most of the difficult work is done by Memphis Invest. It is our job to go through this process and we routinely look at hundreds of properties to buy the 15-17 a week that we really want for our clients.
But this is all about educating real estate investors and even our clients. We know that many of our clients and investors who just read our articles and follow our company are interested in learning how to improve their active investing businesses. In the interest of making property hunting as painless as possible, here are five red flags real estate investors should absolutely avoid if at all possible.
5 Red Flags to Avoid While Rental Property Hunting
For Sale By Owner
FSBO properties are not inherently unsalvageable situations. You can potentially find some great deals this way. FSBOs are off the beaten path in real estate, as they're not listed with the MLS. However, you're going to inevitably run into owners who have no clue what they're doing. Oftentimes, their properties will be overvalued and you'll be spending your time frustrated without the help of an agent to ensure that everything is being done properly.
FSBOs just create a lot of additional risk that investors really don't need to take on. You'd be better off knowing all of your bases are covered legally, and through all the right channels.
Unmotivated Sellers
In real estate investment, the best kind of seller is a motivated one. They're the easiest to negotiate with and usually come with the quickest, cleanest deals. They're not as interested in squeezing money out of you and they usually just want to get the property off of their hands so they can move on. As a buyer, the seller's motivation, whatever it might be, is like an extra bargaining chip that you can use—if subconsciously—to tip the scales in you favor.
In contrast, an unmotivated seller can sit on your offer, negotiate endlessly, and waste a lot of your time that a motivated seller doesn't have the luxury of wasting.
Bad Neighborhoods
No matter how bad a property is, you can always change it. It might not be cost-effective, but you could even demolish it and start over if you wanted to. What you can never change is what is around that property. A bad neighborhood is just not worth considering. Bad property values, crime, poor upkeep, inaccessibility...it's all just a recipe for disaster for real estate investors.
Bad neighborhoods can hinder your ability to improve upon what you have and expose you to greater risk. Don't take on that extra headache. The property might have potential, but believe us: it's not worth it.
Deal-Breaking Property Issues
There are a lot of investment property issues that can be reasonably repaired. Some properties, however, are just lemons. Issues that you absolutely have to address that would be far too expensive or too big of a hassle to deal with, such as serious foundation problems, mold and asbestos, electrical issues, and anything else that is potentially too expensive to justify should be out of the running. It will be a headache and it will not be worth it. Move on—there will be other opportunities. You are never that desperate.
No-go Negotiations
Sometimes, FSBOs aren't the problem. Negotiations can reach an impasse with any seller, and as an investor, you shouldn't be afraid to walk away from a deal that just isn't working. You should draw a line in the sand for yourself—because we know you ran the numbers—where you know the property won't be worth it to you at its expected cash flow. If it's not worth it and the seller won't budge, just move on.
Some deals just don't work out and that's okay. It's a pain to go through the hassle and to have nothing to show for it, but it's better than getting stuck with a property that doesn't serve you well.
Property hunting can be such a hassle. It takes up enormous amounts of time and energy, especially for real estate investors who need to scale to succeed. If you want to take the headache out of the process, you can turn to a turnkey real estate provider!
You don't have to deal with sellers, bad neighborhoods, or lemons. These properties have already been vetted by experts in real estate investment who know exactly what you need to succeed.