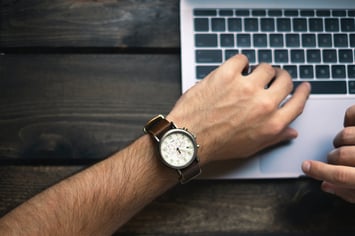 If you've been keeping your finger on the pulse of the real estate market, you've noticed just how slow things are right now. The National Association of Realtors predicts that the housing market is on track for its slowest year since 2008. Reports say the average homebuyer must make $115,000 annually to afford the typical U.S. home. On average, American households are short of that benchmark by $40,000.
While conditions vary from market to market, survey says homebuyers are in for a rough ride. Between mortgage rates hitting 8% and prices higher than ever, some would-be homebuyers and investors are crossing their arms and saying, "No way."
But is waiting things out the right move? Here are five compelling reasons to keep going.
5 Reasons to Continue Investing in Real Estate, Even Now
Reason #1: 2.5 million people moved into SFRs last year
Nearly 2.5 million U.S. households moved into single-family rental homes in 2023 – a 5.3% increase from 2024. Given the unaffordability of the real estate market, it makes sense that more and more people are turning to alternatives. What are the top three reasons people are moving into SFRs? The desire for new or higher quality housing, new jobs or transfers, and, you guessed it – more affordable housing. SFRs are more appealing than ever, and investors stand to benefit.
The truth is this: the market will stay tough for the foreseeable future. And while that creates some financial challenges for real estate investors, it also makes the SFR market more attractive and profitable. If Americans can't buy homes, they'll do the next best thing: rent SFRs!
Reason #2: We can't count on a crash
A real estate market crash just isn't the likely scenario. Inventory is too low, and we're dealing with an entire generation's pent-up demand. The thought that we can "wait it out" for when home prices drastically drop isn't a feasible reality. This is the new normal. Instead of wishing for things to change, we need to adapt to face the here and now.
Reason #3: When mortgage rates decrease, prices will compensate
While mortgage rates should start cutting back next year, don't count on it to drastically change the market. As soon as rates drop significantly, we will see a market resurgence. Demand will explode, and prices will go up accordingly. The mortgage rate drop may not make any practical difference in the end.
Remember, property owners can always refinance later. In hindsight, today's prices might be a pretty good deal. Don't write off the opportunities still out there!
Reason #4: The competition has gotten pretty low
Remember, reports say the market is as slow as molasses. Real estate transactions are at a crawl. That means if you stay out there as a buyer, you won't deal with the same level of competition we've seen over the past few years. That lack of competition gives investors some leverage. We're still mainly in a seller's market, but that doesn't mean there's no room for negotiation.
Properties aren't going to move as fast. People are trying to wait things out. Investors would do well to take advantage of this slowness!
Reason #5: It's time to get used to the new normal, investors
You probably don't want to hear this – but what we're seeing in the real estate market is likely our new normal. Remember, today's conditions aren't random. They've been building to this point for over a decade. Yes, certain events have accelerated conditions and exacerbated problems. But where we are now is where we've been heading.
Investors cannot count on the market to reverse its trajectory so quickly. Instead of waiting it out – and potentially losing out on months, maybe years, of cash flow and equity – we must pivot our strategies and expectations. Adaptability has always been a part of this business. Your ability to do so is the difference between reaching lasting success or finding failure as a fair-weather investor.
The Bottom Line
It's easy to blame interest rates for the sluggish real estate market. But really, the root of unaffordability lies with a woeful lack of inventory. Investors, don't lose heart. Keep strategically targeting markets that provide solid opportunities, potential for cash flow and appreciation, and a track record of stability.
When you're ready to make your move, we'll be standing by.