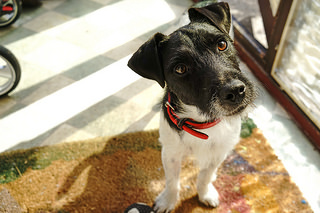 There are plenty of pet people on planet earth. From cats and cockatoos to puppies and chinchillas, people love pets. For real estate investors, however, tenants who bring Fido in tow can post some unique challenges — and costs — for your investments. Many property managers and real estate investors have pet policies that outright say "no". After all, they shed, the damage furniture and floors, dig up prized petunias and can be quite the liability.
But should we be so quick to rule out man's best friends? Perhaps not. Pets aren't just pets for people — they're valued and loved members of the family. There are tons of tenants out there who immediately rule out any property that doesn't allow pets. When you allow pets, you open yourself up to a new demographic of tenants — pet owners — that aren't always as bad as horror stories would have you believe.
If you're considering making allowances for pets on your investment property (beyond service animals, which you have to accommodate by law), check out these tips.
5 Strategies for a Pet-Friendly Investment Property
Have a Detailed Pet Policy
You need a pet policy. Period. It should include far, far more than simply what amount, size and type of pet you'll permit on your property. It should include requirements such as proof of vaccinations, spays and neuters and that owners pick up after their pets. In addition, think about what constitutes as damage to the property that would require you to keep a portion of the security deposit. What are the deal breakers? Will you enforce a leash law? When drawing up a pet policy, real estate investors need to cover all of the bases.
Charge Appropriate Fees
When allowing for pets, allow for repairs. Up your security deposit (usually included as a separate "pet deposit") that will help you cover any damages caused by a pet when the lease is up. Some real estate investors also require a monthly fee for large dog breeds. You want to be fair about what you charge, and be sure you do your research. There may be local laws that govern if and how much extra you can charge.
Interview the Prospective Pet
People can talk about how "sweet" and "calm" their pets are all day long, but it really amounts to nothing. Have your property manager meet the pet in person. How an animal reacts to strangers will give you a good benchmark of what to expect. The last thing you want on your property is the liability of a violent, overly hyperactive or destructive pet.
Think About Pets When Remodeling
Ditch the carpet. Linoleum and hardwood floors are much easier to clean and don't trap pet odors like carpets do. Consider fencing options on single-family properties to keep pets from getting loose. These amenities will keep your investment property in better condition and also accommodate your tenant's pet needs.
Be Proactive About Damages
Keep an eye out for pet damages before they get bad. A few things are unavoidable and it's not necessary to pester your tenants about every little thing. Accidents do happen, after all, and as long as the tenants take responsibility for their pet's antics, you should be fine. But keep an eye out for overtly destructive habits — scratching furniture, making messes indoors or excessive chewing. These can and should be corrected.
Why or why don't you allow pets on your investment properties? Let us know in the comments.
Want to learn more about Memphis Invest and our companies, process and cities - Memphis, Dallas and Houston?
Click Below....