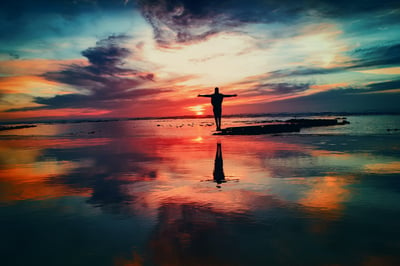 At REI Nation, our executive team frequently reads and discusses books that we feel will give us new insight, inspiration, and wisdom into what we do. One such book is Tilman Fertitta's, Shut up and Listen!
Shut up and Listen is about providing strategies for entrepreneurs, leaders, investors, and average joes to find their big breakout moments — whether just starting out or if they've been in the business for decades. Our executive team found the book insightful, so we want to share some wisdom from Fertitta himself and show just how you, as a real estate investor, can apply the same principles in your life.
Who is Tilman Fertitta?
Tilman Fertitta is a self-made billionaire and Houston native. He went from owning a single restaurant some thirty years ago to owning an empire of over 600 properties and 60,000 employees. He's the owner of the NBA's Houston Rockets on top of owning some of Houston's more prestigious restaurants. Among other accomplishments and holdings, Tilman is a principal shareholder in the fast-growing food delivery service, Waitr.
And that's only the tip of the iceberg. It's safe to say that a man like Fertitta would be more than qualified to speak on matters of business and investing — which is why we want to share some of his wisdom with you!
5 Inspiring Tilman Fertitta Quotes for Real Estate Investors
"Never become partners with someone who has the same skill set as you."
In real estate investing, especially passive real estate investing, partners are necessary. In the obvious sense, we're referring to ourselves: a turnkey investment company. We're not just in the business of brokering properties, but rather, partnering with you to cultivate and grow your passive wealth.
Any partnership, though, demands diversity. It may seem like it makes sense to partner with someone "on your level," but the truth of the matter is, you need people who excel in different areas. Rather than creating an imbalance, it makes your efforts more well-rounded and effective. Don't let the greater experience of others intimidate you. Instead, leverage it for your benefit.
"Never put your lifestyle ahead of the growth of your business."
For real estate investors, this is key. When passive income begins to grow, the temptation can be to push your lifestyle forward. We begin to look at bigger houses, nicer cars, and other luxuries. There's nothing inherently wrong with a few indulgences, but it can quickly spiral out of control. Rather than using your newfound wealth to further your own lifestyle, utilize it first and foremost to grow and secure that wealth.
Keep your priorities in check. Business first, pleasure second.
"People who ask questions are often the smartest in the room because they have the humility to ask about what they don't know."
Sometimes people refuse to ask questions for fear of looking ignorant or "stupid" compared to their colleagues. This is a big mistake. It takes humility — not stupidity — to ask questions. None of us know everything. Questions will come up and there is no shame in asking. If anything, asking questions leads to a greater knowledge base and a more confident understanding of real estate investing.
"By anticipating change, you don't just change with the times — you change the times themselves."
So much of investing in real estate seems like predicting the future. Not only can this be fruitless, as we rarely see every curveball thrown our way, but it ramps up our anxieties and fears to wonder what's around the corner. That's not what anticipating change is about. Anticipating change means practicing due diligence and being ready to adapt. It means having that solid, experienced foundation that is unshaken by shifting times.
"Know your numbers."
Investing in real estate is a numbers game. There's no doubt about that! For real estate investors — and any business person — success begins with knowing your numbers and how to interpret them. For the passive real estate investor, this demands your due diligence. It demands that you communicate with your turnkey real estate company (like REI Nation).
Communicate your expectations, goals, and vision for your portfolio and its growth. When you have firm benchmarks and goals in place, evaluating your numbers becomes simpler and more meaningful.
Our team is always working to give our investors, residents, and vendors a WOW experience. We sharpen our skills so we can best serve YOU.
Talk to your advisor today — and experience investing excellence firsthand with REI Nation!