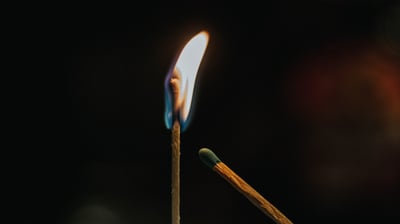 By now, we're used to hearing about how hot real estate is. While not every market is experiencing a real estate boom, many are.

The widespread impact of COVID-19, its ripple effects on the real estate market, and low mortgage rates mean that the market as a whole has been seriously impacted.

But how do you know that your real estate market isn't just a one-hit-wonder? After all, real estate investors are interested in market lasting power. You want to invest in markets that demonstrate long-term potential for investment success.

The buzz of the real estate world makes it harder to discern these fleeting highs from the real deal.
Signs Your Real Estate Market Has Long-Term Potential
Job Market Recovery
Even though real estate has appeared frenzied over the past year, there's no denying that the economy at large has been distressed. Small businesses especially have struggled in the wake of the pandemic. Many businesses have shuttered or drastically reduced their operations to survive.
The beginning of the pandemic saw a slew of layoffs, cut hours, and lost businesses. We're now in the stage of recovery, where many businesses — especially big-name, national employers — have a flood of job openings.
There's plenty of speculation surrounding the reason, from a dependence on the increased unemployment payments to a breaking point in demands for a livable wage and improved working conditions.
Regardless, the economy and the real estate market are tied together. When a market has a wealth of good job opportunities and a diversity of businesses and industries, the real estate market benefits.
Fewer Distressed Sales
Even though an investor can snag a great deal on a foreclosure or a short sale, you do not want to see an abundance of these deals in your market. It signifies distressed homeowners. We want to see the majority of the properties put up for sale there to capitalize on equity, not by necessity.
Assessed Values Line Up
Over the past year, we've seen a dramatic spike in home prices. On one hand, inflation is always driving up the cost of housing. When the pandemic disrupted supply chains and the labor force, the price of construction and building materials skyrocketed. This pushed up the price of new construction and renovation efforts.
While on one hand, current prices are a reflection of inflation and natural price growth, we have to be wary of the potential for a disparity between the sales price of a home and its real appraised value.
Inventory is enormously tight and, as a result, demand is at an all-time high. The fierce competition allows sellers to ask and sell for a price that may be above the property's true worth. Not only should investors be wary of overpaying for a property, but the disparity between sales prices and real, assessed property values signifies a market experiencing unsustainable growth.
When balance returns to supply and demand, you don't want to be left with a property worth less than what you paid for it.
Home Building Activity
In the decade since the Great Recession, homebuilding has struggled to keep pace with housing demand. This is part of the reason we seem to be "stuck" in the recovery phase of the real estate cycle. Homebuilders are scrambling to meet demand.
That's a good sign.
Increased home-building activity means market demand is strong. It's valuable, however, for investors to look at the history of new home construction rather than the past year alone. This can help us better see the true stability and demand in a market versus pandemic-fueled market growth.
Strong Move-Up Market
While investors are most often on the "buyer" side of the fence, assessing the potential of a market means we need to be looking at the sellers closely. Why are people selling their properties? Are they distressed? Selling due to a divorce? Moving away?
Ideally, we will see most of the sellers looking to "move up" within the same market. That is, they're going to buy another home in the area.
A balanced market means that it is both a good time to sell and to buy.
Investors want to see a population that is growing (and staying) in their market.
Invest in time-tested, proven real estate markets with REI Nation!