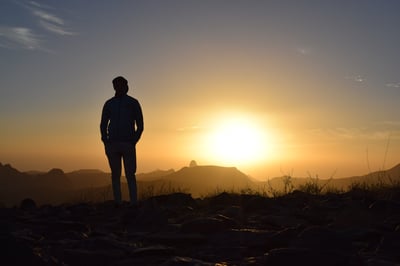 We're well into the first month of 2023. Though it's still too soon to know exactly how the year will shake out for real estate investors, there are some clear market realities we must contend with. Even buy-and-hold investors who don't depend on day-to-day market fluctuations must keep their fingers on the pulse of the market.
This is what helps investors pivot, strategize, and make the most of current market conditions. Ignore the noise and focus on the facts.
6 Crucial Realities of the 2023 Real Estate Market
Reality #1 – The market cooldown isn't monolithic
When we talk about the U.S. real estate market, investors must remember that nationwide trends aren't reflective of every market. They're largely an aggregation of trends. All investment markets have features that influence the health and activity of the housing market. While on one hand, we're going to talk about a cooling real estate market – which is true – we must remember that significant outliers exist in specific markets and neighborhoods within them.
For example, an REI Nation associate searching for a primary residence in Richmond, Virginia, competed against twelve other bids for a property in a desirable neighborhood. They came out on top, but the bid went far above asking and they were careful to craft a compelling bid while still mitigating risks.
In other areas, inventory may be more robust and competition less steep. Where you choose to invest makes all the difference in the world as to your experience with acquiring properties.
Reality #2 – Tight inventory will help us avoid a market crash
Though you may see headlines about the real estate market being in jeopardy, we would beg to differ. Today's market climate is wildly different than those leading up to the market crashes of yesteryear. Though the market is cooling down thanks to current interest rates, a lack of inventory will keep slipping demand from plunging the market into trouble.
Prices may push down, particularly in the markets that saw heavy activity and demand throughout the pandemic. The most likely scenario is that we'll see price growth stagnate, and perhaps drop in some markets, at least until the spring homebuying season hits. As usual, the greatest shortages in inventory are among more affordable housing options.
Reality #3 – Huge changes ahead? Unlikely
As we move forward, don't expect the market to change dramatically month-by-month. Barring an unforeseen and unlikely economic or geopolitical event, the market will continue its current path. While current conditions may be more challenging for investors to navigate, we expect relative stability that will allow for more lead time, due diligence, and forethought for active investors.
Reality #4 – Sellers are negotiating again
Though prices aren't slipping dramatically, softening demand is making an impact on housing market activity. While, as we mentioned before, market conditions are not universal, there will be increasing opportunities for investors to make great deals. Sellers are more willing to play ball as the market shifts in favor of buyers. Investors, take advantage of this welcome shift.
Reality #5 – Don't expect interest rates to take a steep dive
We all miss those 3% interest rates. But because home prices have been slow to come down and inflation on the whole has been challenging to curb, we're not optimistic about interest rates changing. We could see them drop back down under 6%. If we do, though, expect buyer activity to pick up!
Even the smallest shifts in interest rates can make enough of a difference to reignite the homebuying drive.
Reality #6 – Rental growth may appear slow, but SFR demand pushes upwards
Single-family rentals are more popular than ever. 45% of all rental households occupied SFRs in 2021, claiming the highest share of the rental market since 2014, according to GlobeSt. This year, the popularity of SFRs is poised to grow, even if rental prices stagnate a bit. This is simply due to rental market trends and desires.
What this level of demand means is that investors who do their job well are likely to see high occupancy rates and a solid return on their investments. Considering market conditions on the whole, diligently mitigating risk, respecting profit margins, and facilitating long-term residents and lease renewal will set the stage for a solid 2023 for real estate investors.
Invest with the partner who can help you prepare for what's ahead!