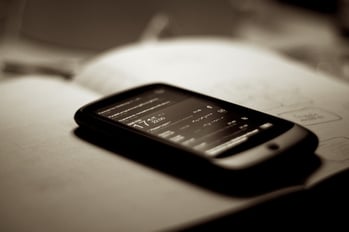 For real estate investors, money management is a big deal. After all, when you're trying to save up for anything: your next big purchase, a vacation, retirement...it's important to know where your money is going and if it's being used most effectively. There are a lot of financial apps out there, but not all of them are worth their salt.
We're looking at money management apps that are known for their high satisfaction rates, innovative approaches or useful features that shake up the way we plan our finances. And by the way: they're FREE.
6 Free Money Management Apps for Real Estate Investors
Cost: FREE
For: Windows, iOS, Android
Mint has been the front runner of money management apps for years now, and it really hasn't changed since. This app links up to bank accounts and credit cards, keeping track of your finances in real time. It also tracks where your spending goes and includes tools to create a customized budget. The great thing about Mint is that is pulls all of your accounts and transaction information into once place, giving you a view of the big picture and better allowing you to manage your money. If you've been paying in cash, there's also a way to manually add transactions.
Track credit cards, investments, and bills. There's a separate app called Mint Bills that's specifically dedicated to making payments on-the-go. Unfortunately, existing Mint users still have to re-add their information and must beware to pay a few days in advance to avoid late fees. Using credit cards will also incur a convenience fee. Despite some issues with Mint Bills, the original Mint app is still one of the best of the best.
Cost: FREE
For: iOS, Android
Mvelopes is about planning for the long term while being realistic about the present. Similarly to Mint, Mvelopes links up with your bank accounts and after asking about your financial goals. From there, it allows you to set a realistic budget based on your finances. Each category becomes an 'envelope' to be filled. Mvelopes cleverly allows you to plan based on budget rather than net worth so that you can best find the places to cut back and save.
Cost: FREE
For: Windows, iOS, Android, Facebook
When you're in a situation with multiple people where everyone pays something, particularly a trip, who has paid what can get a little muddled. Tricount keeps up with who in a group spent money or paid for others. When you all pitch in for a purchase, Tricount keeps up with that, too, and calculates who owes who how much to balances things out.
While it's use is a bit limited to trips, it can certainly be used to keep track of small lending and I-O-Us.
Cost: FREE
For: iOS, Android
Emerging as an alternative to the much-loved Manilla money management app, Finovera tracks your bank accounts, savings, investments and bills, and offers reminders when payments are due. Marketing itself as a digital filing cabinet, Finovera allows you to upload docs, statements and other important financial information while offering a streamlined, organized overview of your finances.
You can set custom bill reminders (never pay a late fee again!) and track just how much you're spending in comparison to your income.
Related Article: 3 Effective Time Management Strategies for Investors
Price: FREE "Lite" Version, Premium Versions Available
For: iOS, Android, Windows, Mac
Don't be fooled by the title. It's not just for home. Not only does Home Budget track your accounts, bills and spending, but it generates financial reports that help you keep the big picture in mind, such as tracking your spending and income trends over a 6-month period. A zoomed out view of your spending habits means being more aware of the habits that are eating away at your wealth. You'll also be able to see where you improved on your spending over time.
The company behind Home Budget, Anishu, Inc., also has apps for business expenses, debt strategies, and trackers for mileage and mortgages.
Price: FREE
For: Web, Phone
Digit isn't about making money, it's about saving money. This app is an excellent idea for anyone who slacks in putting funds in their savings. Digit analyzes your spending month-by-month and automatically drafts an amount that you can afford (usually between $5-50) to your savings account each month. The app pays close attention to your spending so that there's no fear of over drafting: transfers only happen if you can afford it.
Of course, Digit is NOT made for long-term savings, as it doesn't pay off in terms of interest. However, it would be excellent for starting up a short-term emergency fund.
Instead of working through an app for iOS or Android, Digit also operates through SMS text messages — meaning anyone with the ability to text can have access to this service on-the-go, whether or not they have a smartphone.
Do you use another money management app that you'd recommend to other investors? Share your favorites in the comments.
Want to learn how to get started with these new apps on a portfolio managed by Memphis Invest?